Are you completing Road to Glory and Ring Domination every week? Are you accomplishing this with time to spare? Are you looking for a little bit more … challenge, with a more Heroic reward to celebrate your accomplishments? Well then – we have just the thing for you!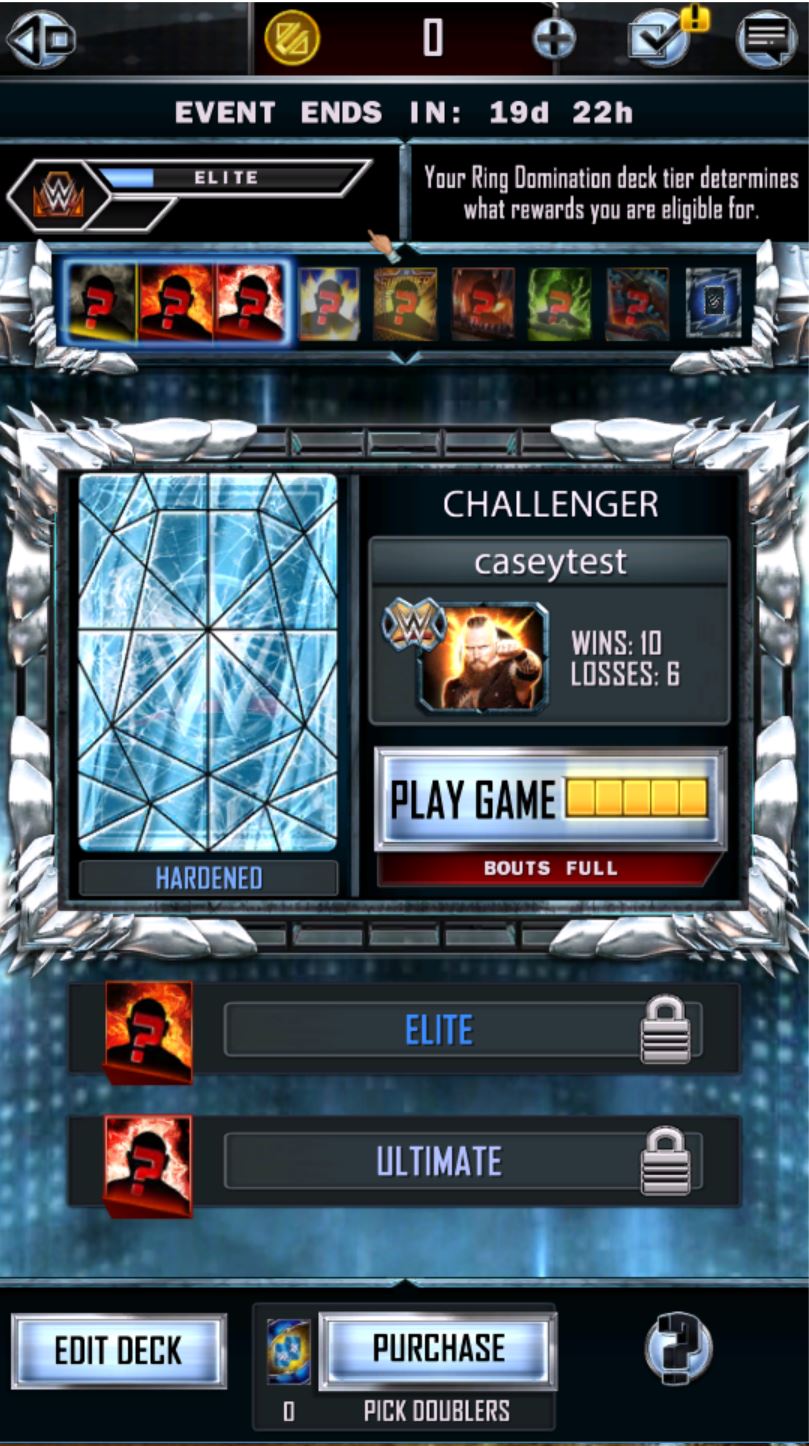 Take your events to the next level: make them Heroic! Completing the final match in a Ring Domination or Road to Glory solo event will now unlock the Heroic version of the that specific event, which will offer a new set of rewards to earn. Reach the end of the Heroic Event and be rewarded with a Heroic Upgrade, which is automatically applied to the event card you earned in the normal version. Don't worry – the upgrade will preserve any training, tokens and enhancements that were applied to the original card. Heroic cards are more powerful than their basic counterparts, and they come with a new aesthetic to represent your accomplishment. This is for the elite of the elite and not the faint of heart.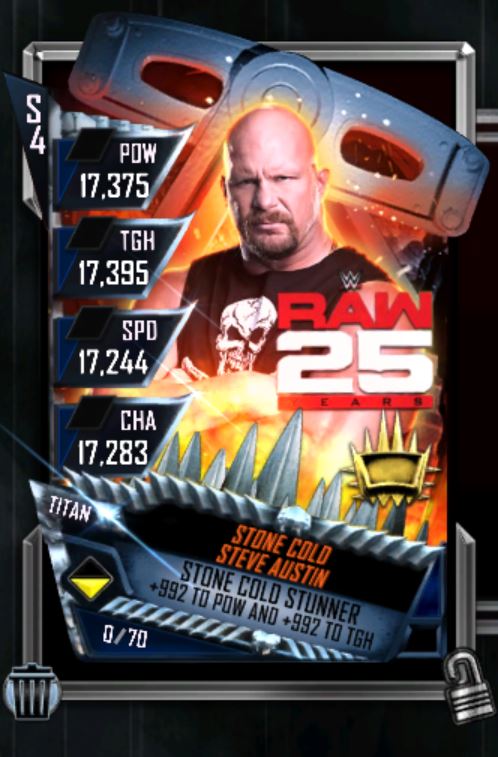 Heroic cards will only be part of the highest tier available, which is currently Titan, and they cannot be purchased. And before you ask, yes, Heroic cards can be Pro'd. Combine a pair of max level Heroics for the highest potential, but you can also Pro a Heroic with a non-Heroic version of that event card. However, the process is less effective.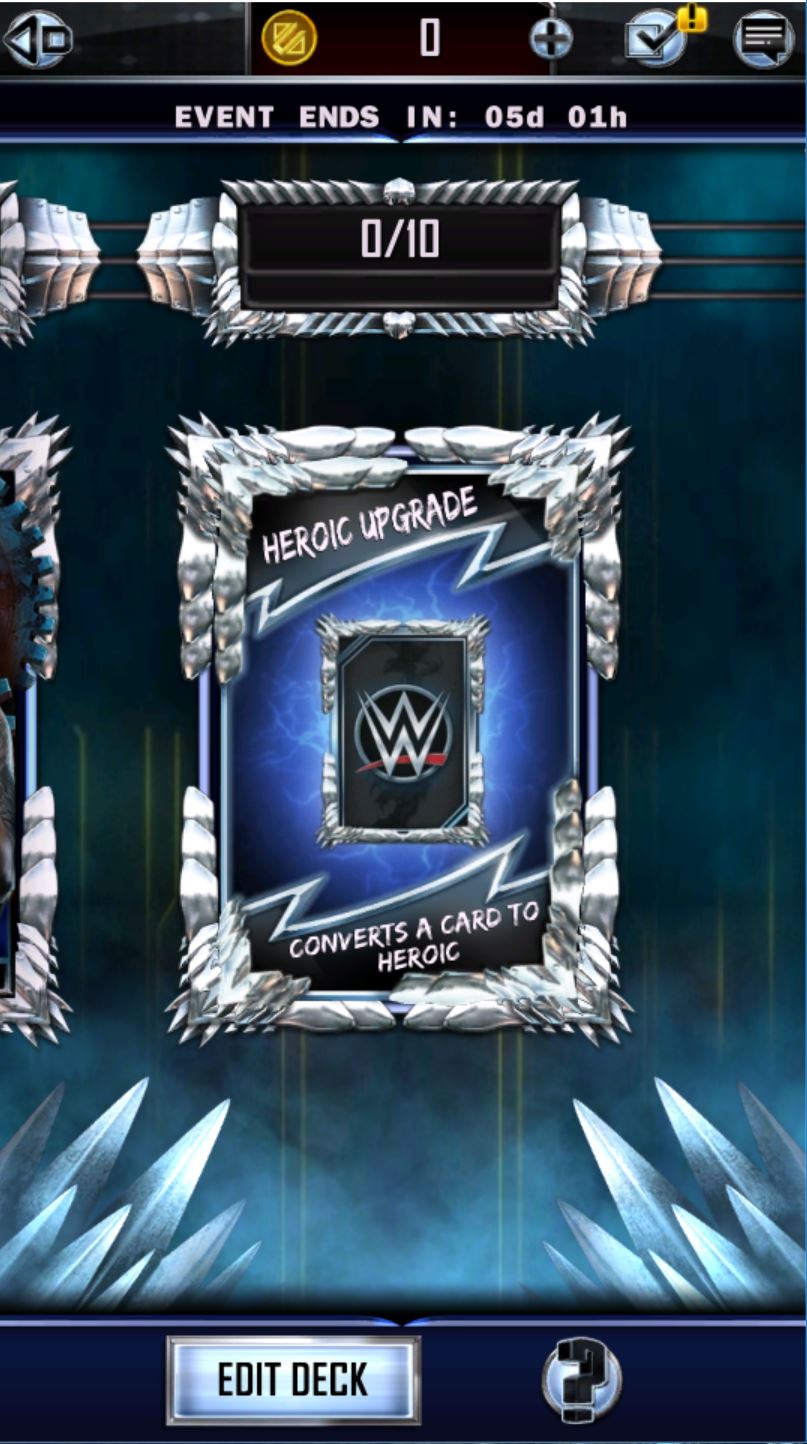 Heroic Events give you the opportunity to gain an edge on the competition through dedication and hard work. Think you have what it takes? Prove it!
Women's Royal Rumble
With the addition of the Elimination Chamber game mode from Season 4, you've had an opportunity to show off your best female WWE Superstar cards. Who's ready for a second one? The weekly PvP rotation will now include Women's Royal Rumble, an all-female version of the original game mode!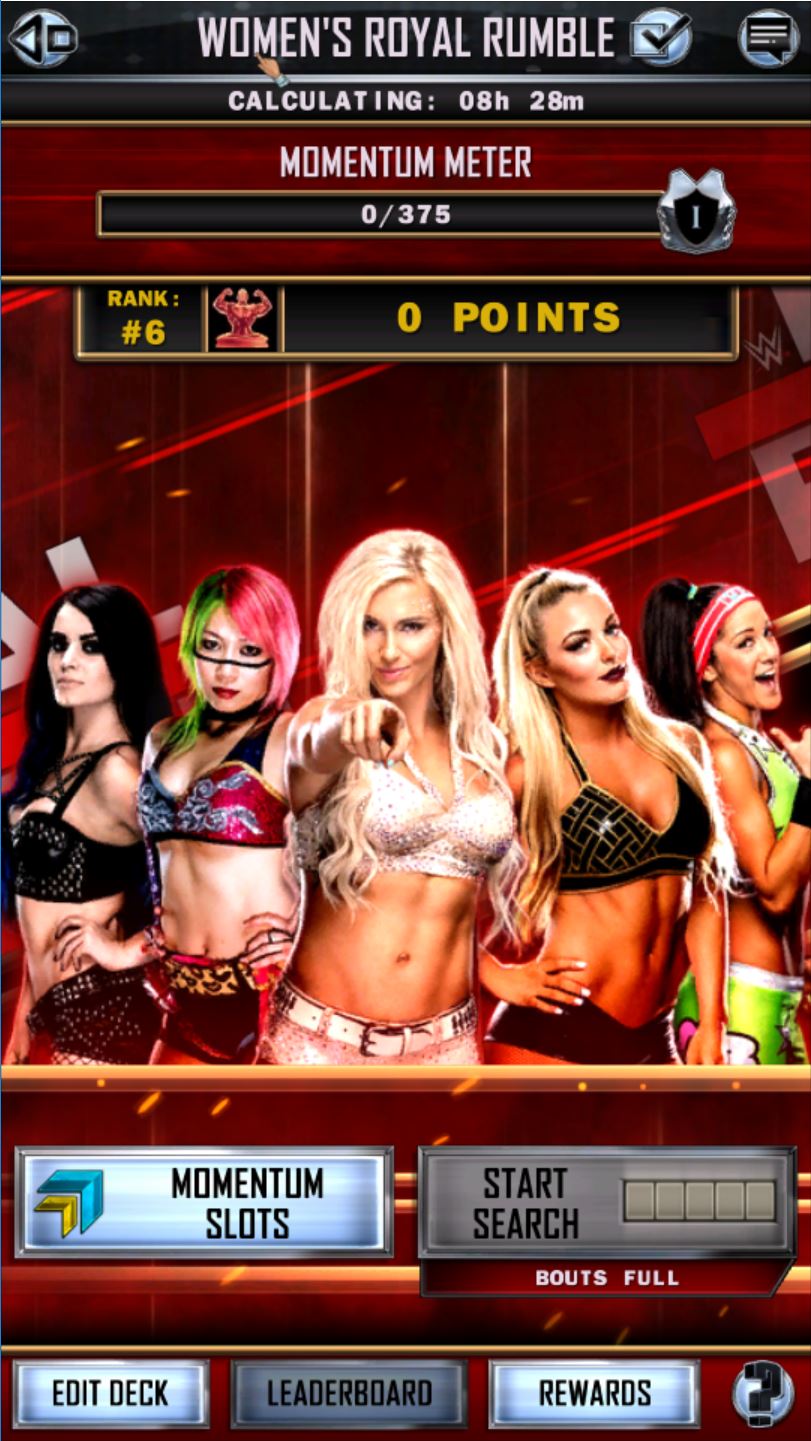 WWE SuperCard's latest update will arrive on Wednesday, January 24th and bring new ways to dominate the competition. Are you ready?