Featuring the first female event card of the SummerSlam '18 tier, we're introducing this exclusive Ronda Rousey card – celebrating the current WWE Raw Women's Champion – and making it a special addition to WWE SuperCard!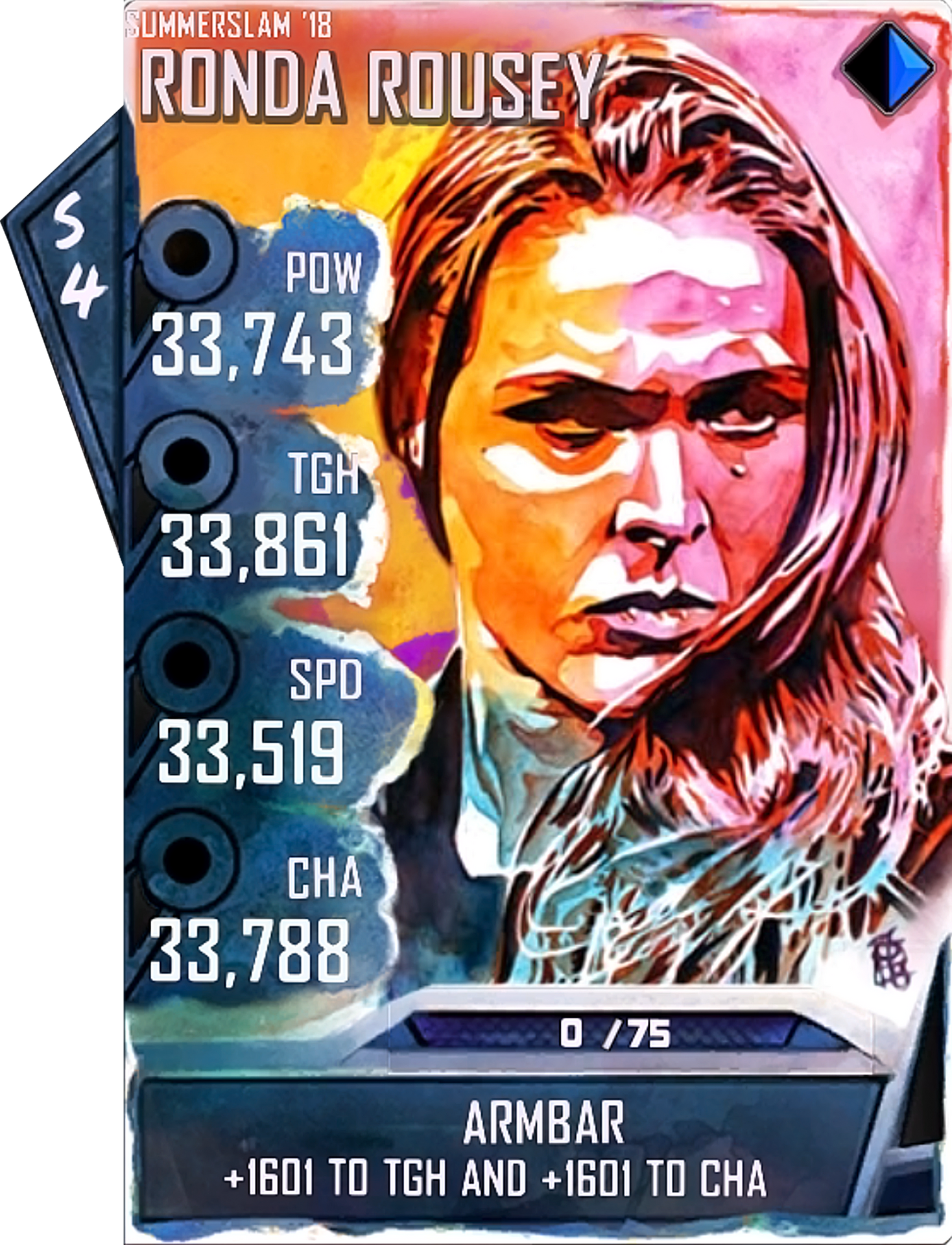 Ronda's card was painted by none other than WWE's artist-in-residence Rob Schamberger, and we've been waiting to share it with you for this special occasion. Rob also has a message for all of you SuperCarders –
"This is the first painting I made of Ronda Rousey after she debuted with WWE, so I put extra effort into both her intensity and overall energy. I get excited any time that I work with 2K, and I'm extra excited that this is my first card for WWE SuperCard, a game I play and love myself!"
We look forward to facing off against many Pro's of Ronda's special card in the coming weeks. Until then, we'll see you in the ring!