The Goliath tier came outta nowhere like WWE Superstar Randy Orton, but you shouldn't be surprised that the Throwback, Fusion and Hall of Fame cards are now coming as well! On Wednesday, July 25, Goliath tier Throwback and Fusion cards smash their way into WWE SuperCard!
We've gathered together some of our favorite WWE and NXT Superstars for this tier, starting with the new Fusions for Bobby Fish and Mickie James: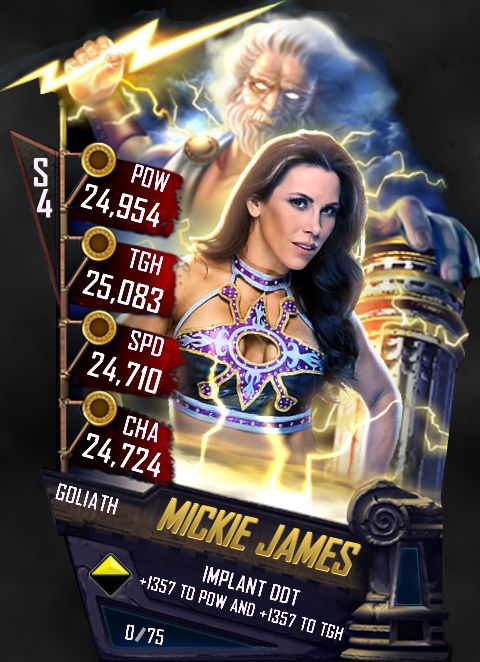 As for Throwbacks, we have some special ones, including Alicia Fox and, for the first time ever, Jinder Mahal!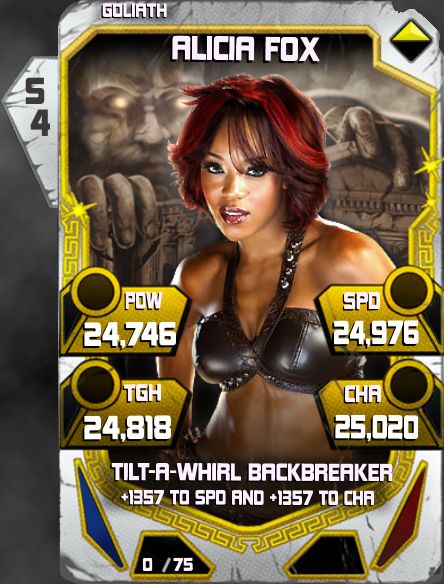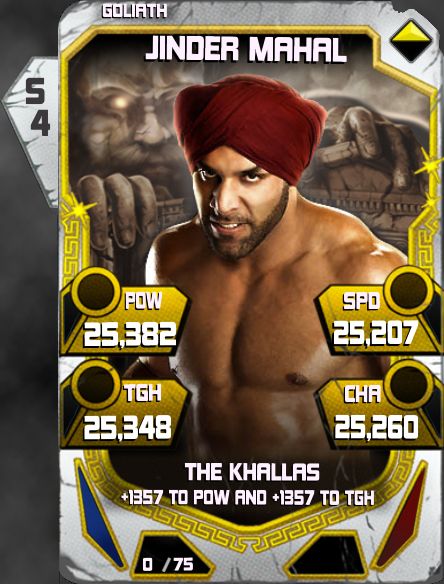 While the Hall of Fame cards will release at a later date versus their Throwback and Fusion peers, we wanted to give you a sneak peak at what's coming to WWE SuperCard very soon: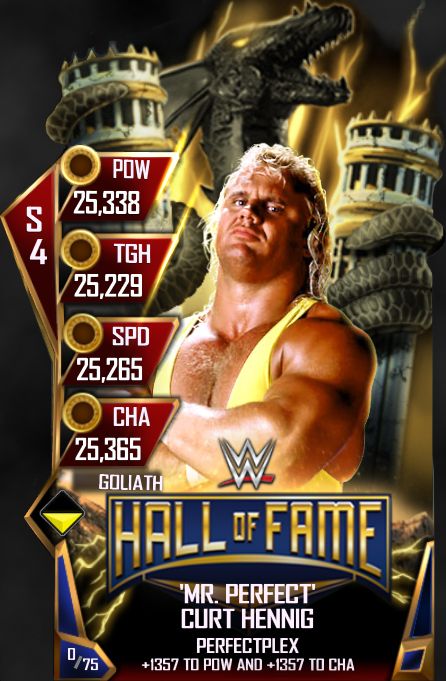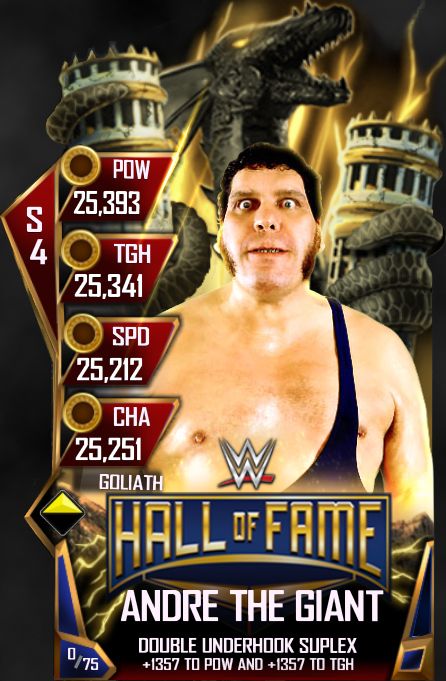 In celebration of these upcoming cards, the Free Pack will contain a Throwback card up through the WrestleMania 34 tier! This promotion will run from Wednesday, July 25 through Tuesday, July 31, so don't forget to log in every four hours and claim those free packs!