As some of you SuperCarders may remember, the original Fusion Fury had a scavenger hunt feel, but ultimately, the end result was a bit more complicated than necessary. We've listened to your feedback and decided to simplify things this time around. To start, only one ingredient will be necessary – the new Common Enhancement "Fury Ingredient." This Enhancement will not only drop off the Draft Board but will also be included in every Free Pack throughout the event!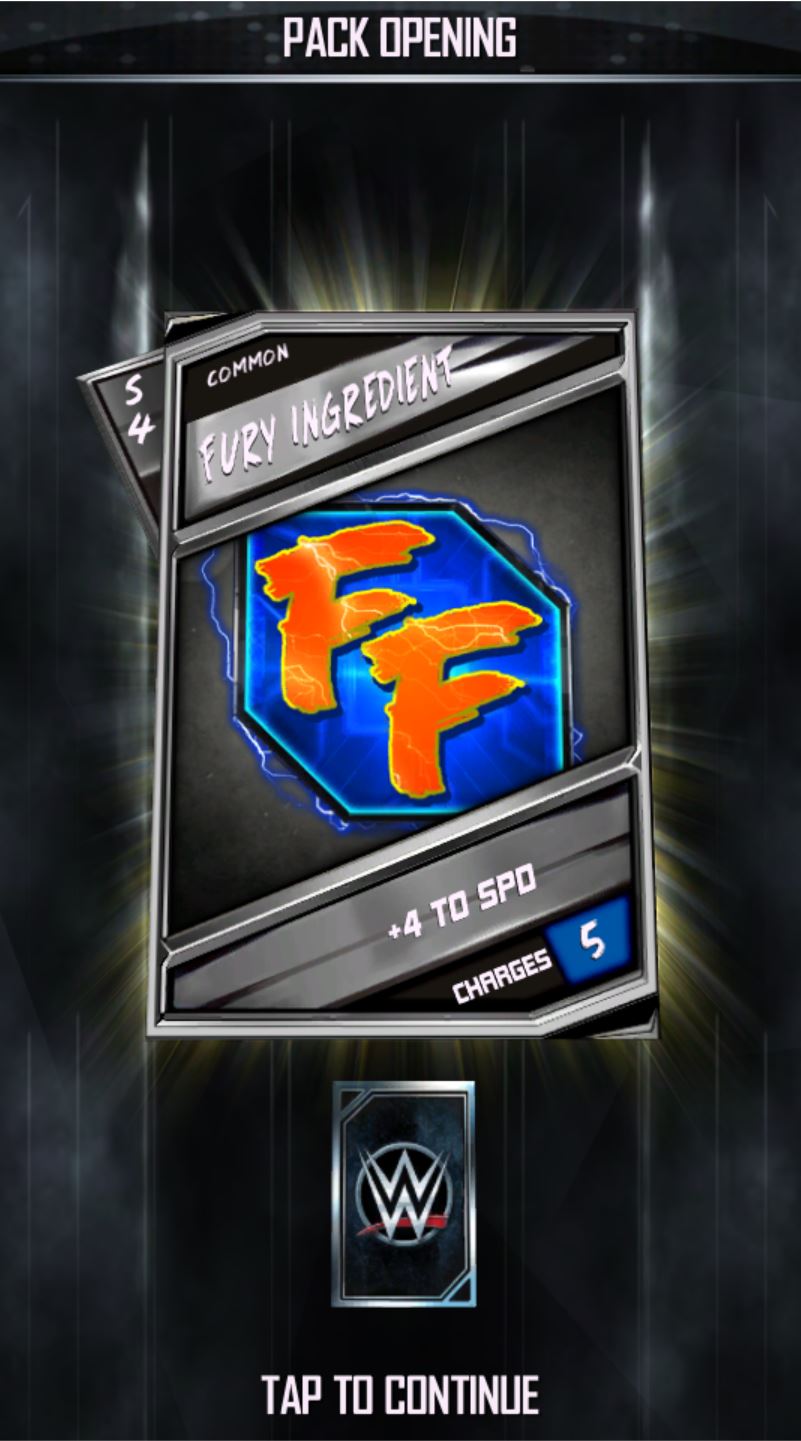 Eight of these awesome new ingredients will be needed to fire up the new recipe, which will take only one day to complete.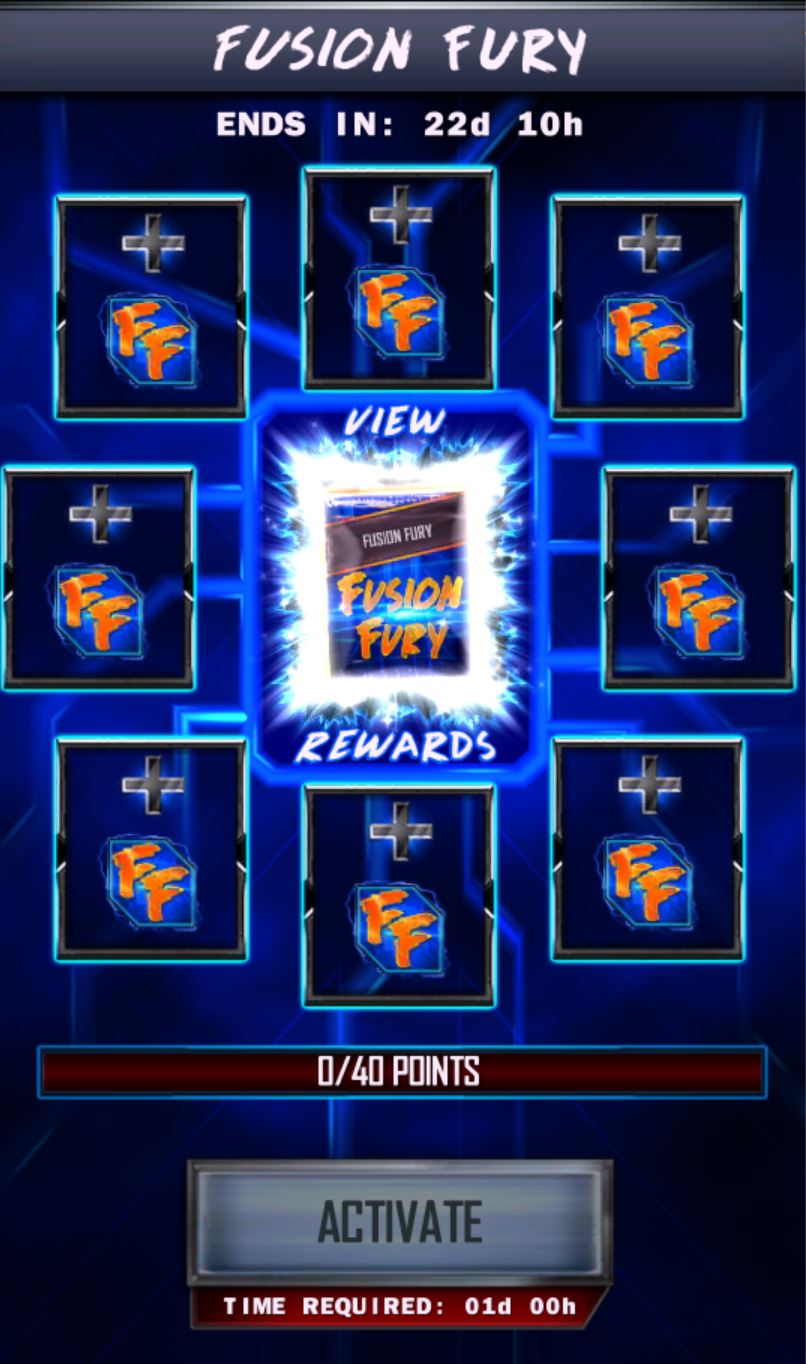 Once you've finished your Fusion, a new Pack will slam out and contain a WWE Superstar from the Survivor to WrestleMania 34 tier! Will you be lucky enough to grab a WrestleMania 34 Ember Moon card?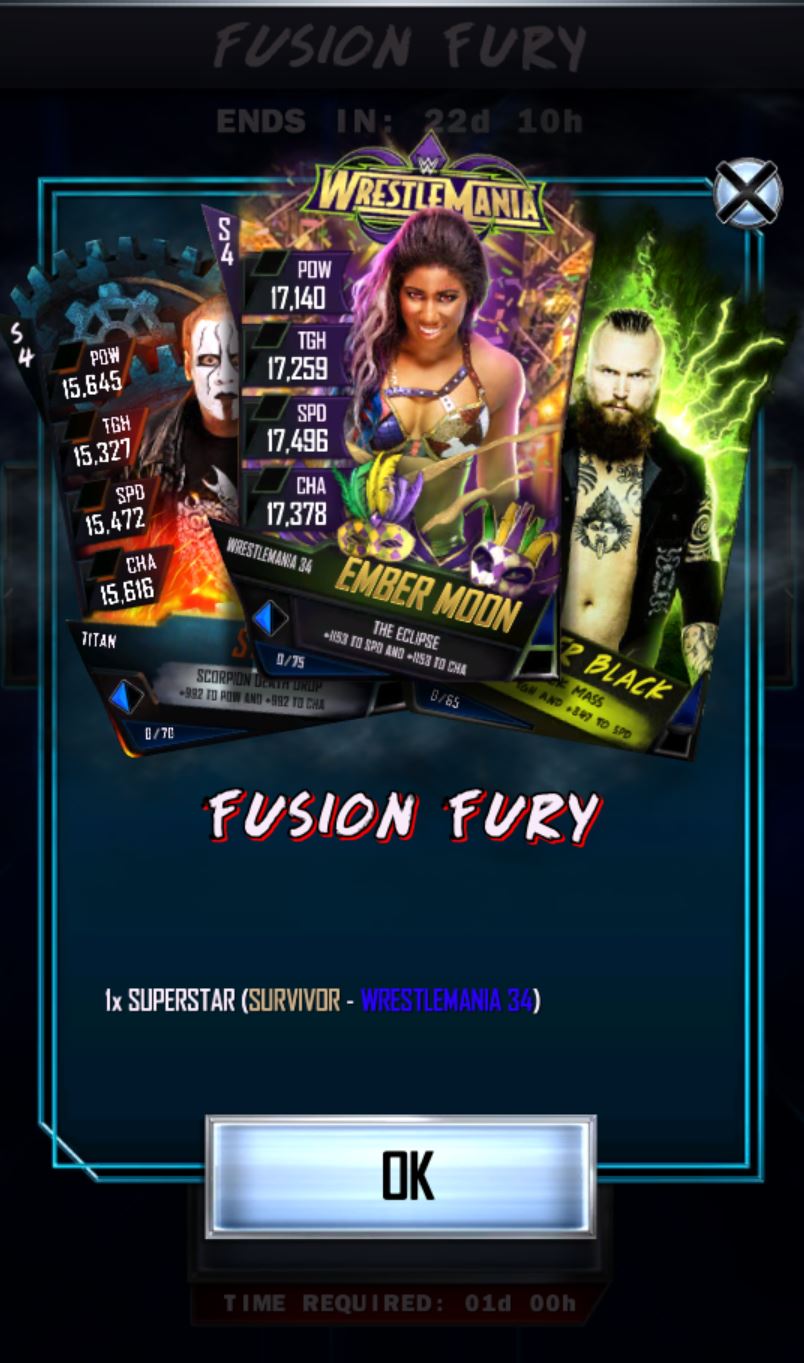 Fusion Fury 2 will start on Sunday, May 20 and run through Saturday, June 2. Get ready, SuperCarders!