You've been eagerly waiting for them, and here they come – Throwbacks, Fusions and Hall of Fame cards for the Beast, Monster and Titan tiers! With over 50 new cards coming to WWE SuperCard, you now have over 50 new reasons to put your phone to better use.
On Wednesday, February 28th, both Fusion and Throwback cards will arrive in WWE SuperCard. The following week, Wednesday, March 7th, the Hall of Fame cards will be inducted into the game. Stay tuned to our social media channels, as we'll be showing off new cards up to and through the release! Now, let's show off some of those sweet new cards.
We know some of our most dedicated players look forward to Fusions most, so we figured we'd better start with a bang.
As for Throwbacks, who better to show off than the Macho Man himself?!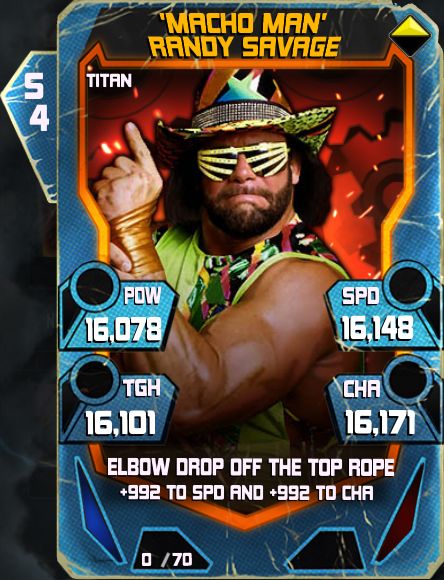 And last, but certainly not least, we are proud to include this brand new WWE Hall of Fame Class of 2018 Superstar – Goldberg!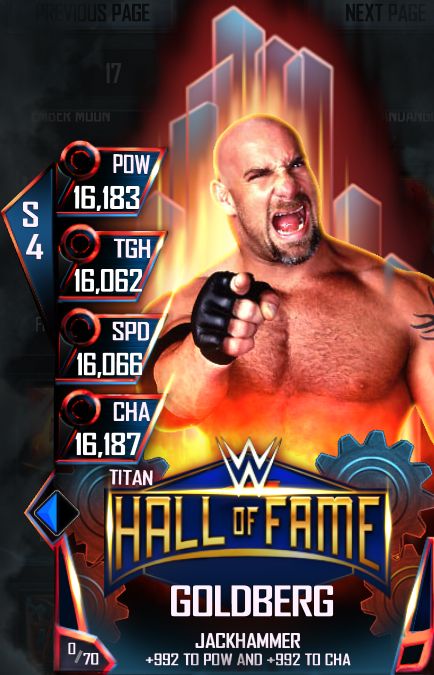 We're stoked for these new cards to smash into WWE SuperCard, so get ready Superstars!