What says Valentine's Day more than WWE Superstars surrounded by pink and red hearts? We'll wait. While your futile attempt fails, we're excited to share our next promotion – Love is in the Air! Starting on February 1, Candy Hearts will begin dropping from Draft Boards.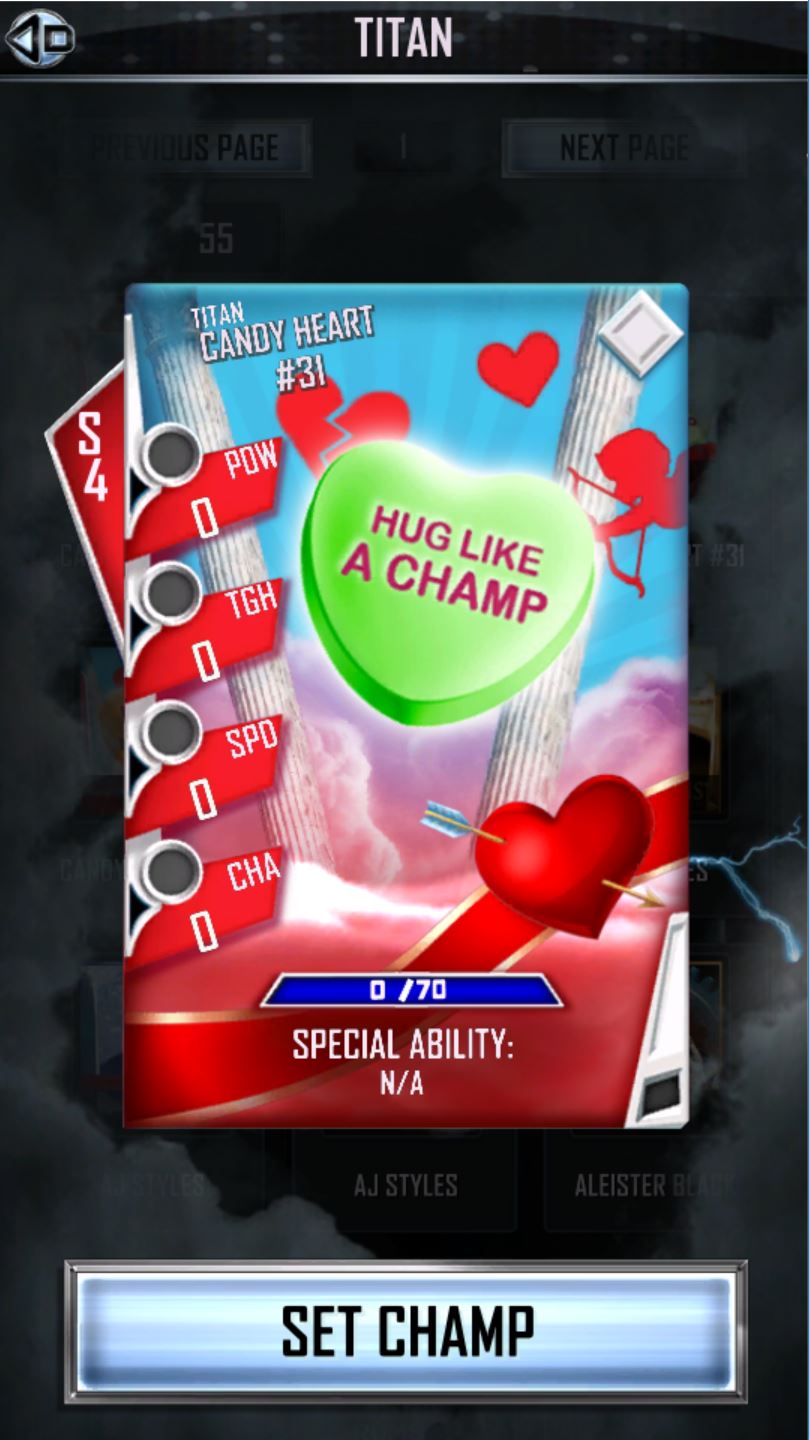 Be sure to collect as many Candy Hearts as you can, as they will turn into Valentine's Day-themed Superstar cards on February 14. These cards are exclusive to this promotion, and you do not want to miss out on romantic cards like Roman Reigns and Sasha Banks –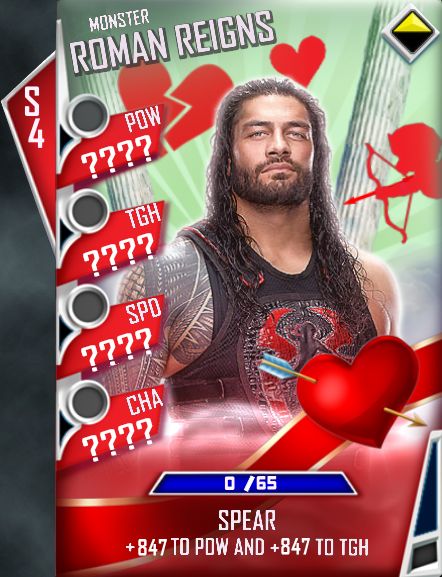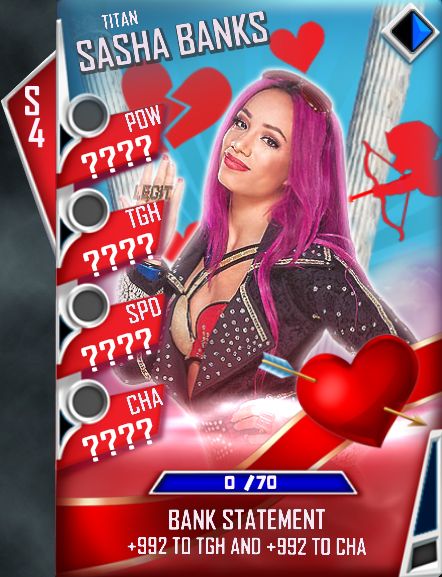 For those of you eager for a head start on Candy Hearts, a pack will be available in the Store.
We're excited for this romantic promotion and can't wait to share it with you! <3