It's been a while since we added a new event to the WWE SuperCard rotation. While Road to Glory and Ring Domination are still going strong, we felt it was time to shake things up a bit, but we wanted to do it right. We wanted to make an impact. We wanted something bold. Exciting. Invigorating. Something of heroic proportions. With that in mind, we are proud to introduce Last Man Standing.
Last Man Standing is a solo event focused on clearing progressively more challenging Arenas while simultaneously competing against other players on a Leaderboard. Using a new deck focused on your top 12 cards, you'll be placed in an Arena with up to 25 cards.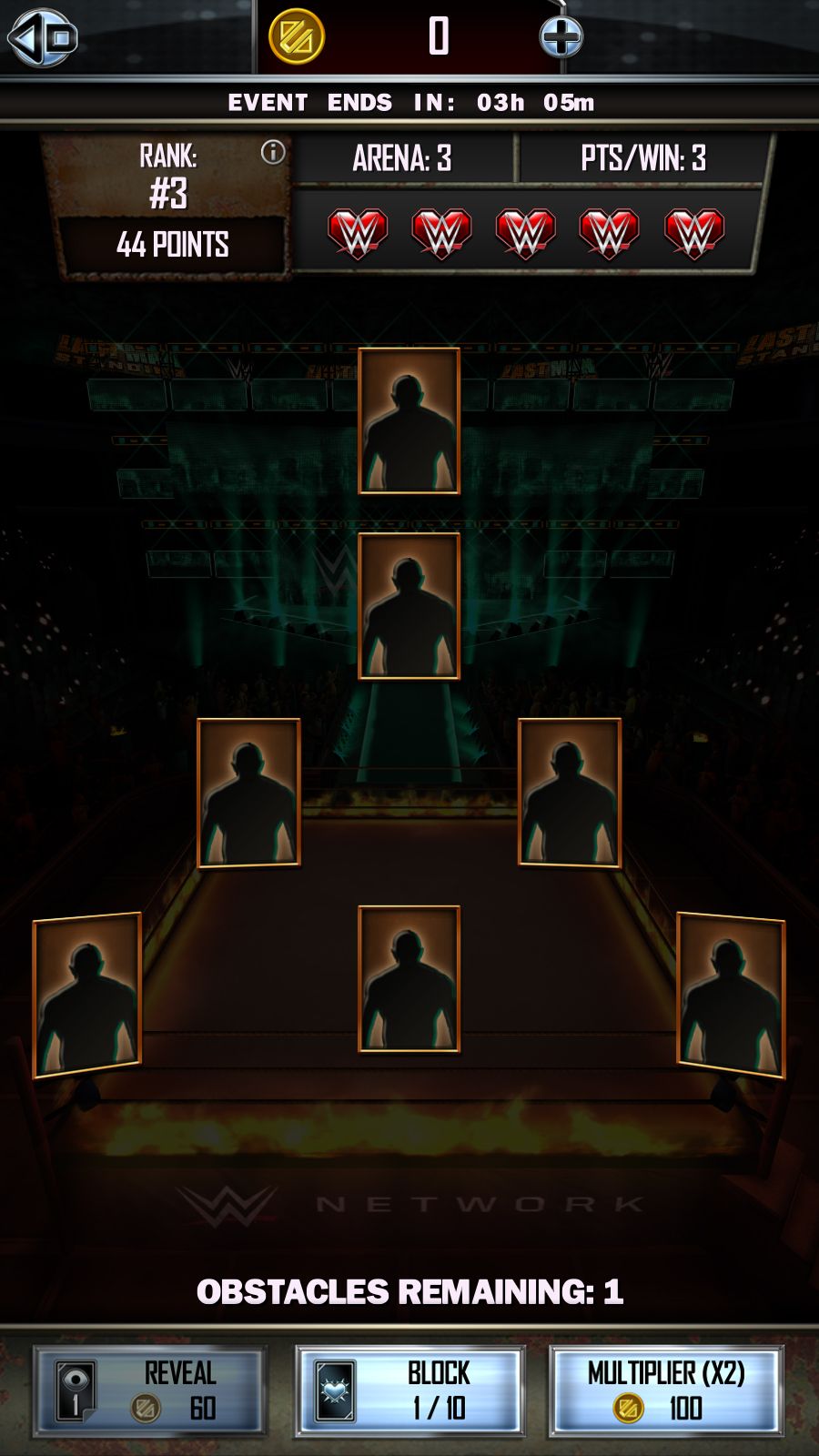 Once you're in an Arena, start flipping over cards in search of an opponent. When you find one, you'll battle it out for one quick match, earning points if you win. Be careful, though – if you lose or bump into an obstacle – you'll lose one of your precious hearts. If you lose all of your hearts, well, then it's game over. If you clear the board, you will move onto the next Arena, which is even more challenging than the former. Additionally, rewards are handed out for clearing an Arena, and you'll gain more points per win in the next one.
Oh, and one other fun addition – every time you win a match, you can choose whether to bank your points to keep them safe or press your luck for a higher streak multiplier. But watch out – if you encounter an obstacle or lose to an opponent, all of those points you were chaining together (and your multiplier) will be lost. Every time points are banked, the player's leaderboard standing will be updated and he or she will move one step closer to earning the next Milestone Reward.
Think you have what it takes to dominate your competition? Well, the Leaderboard will show everyone just how good you are in Last Man Standing. To earn an Event Card, players will need to place high enough on the Leaderboard.
Achieving a specific rank on the Leaderboard will earn an Event Card in Last Man Standing. Each subsequent band of ranks, to a specific point, will have an Event Card with lower power levels. The higher you climb, the better your card!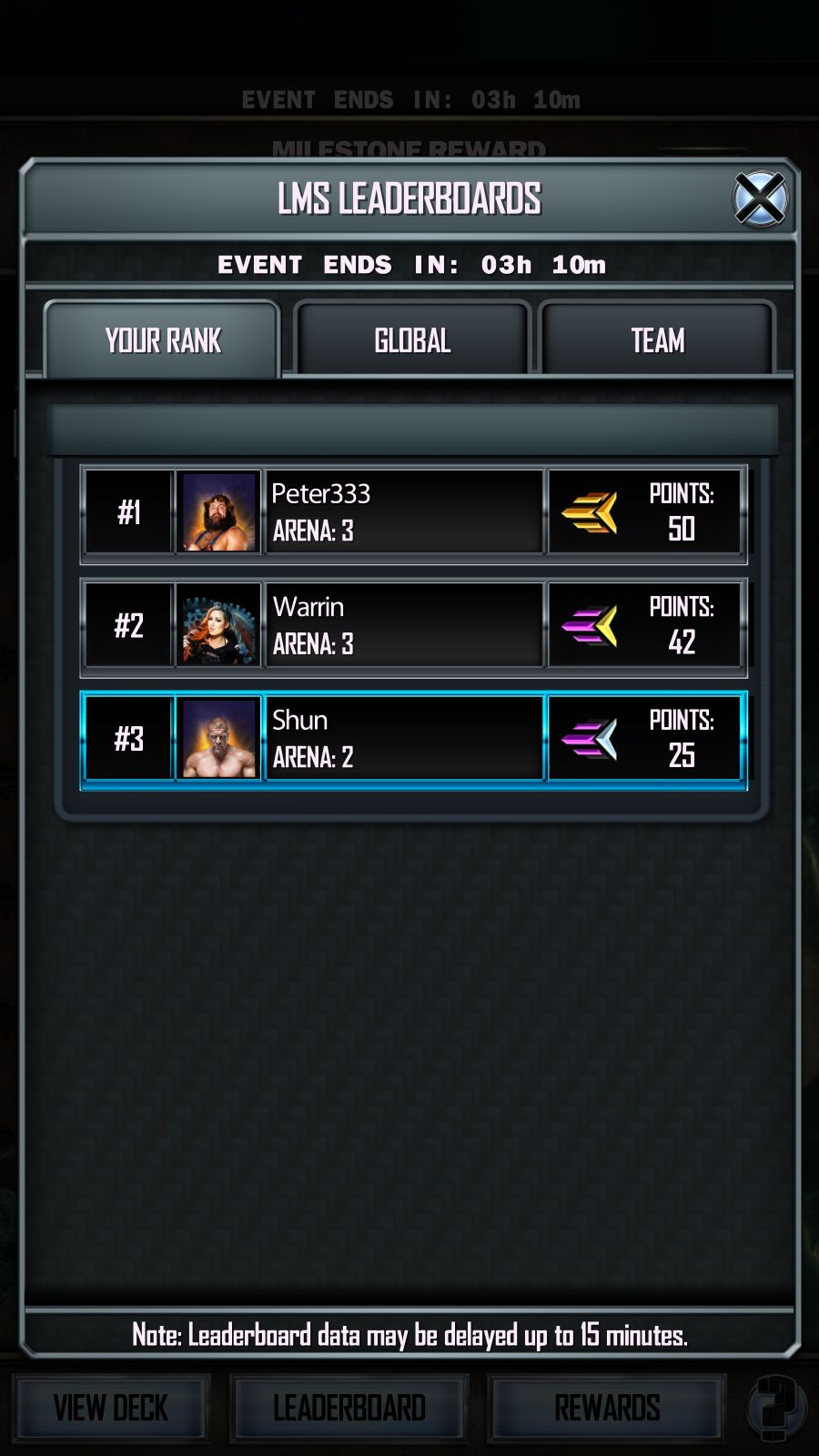 A player's Event Card will reflect his or her exact position on the Leaderboard once Last Man Standing ends. Keep in mind, however, there are no Pros or Heroics for Last Man Standing Event Cards. The highest ranks will be stronger than a Heroic Event Pro earned through Ring Domination and Road To Glory.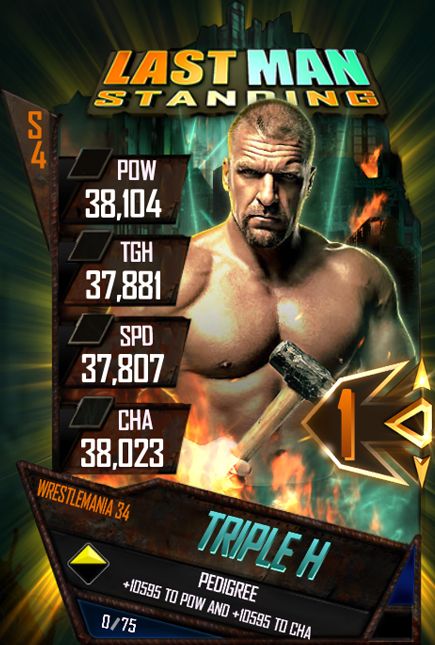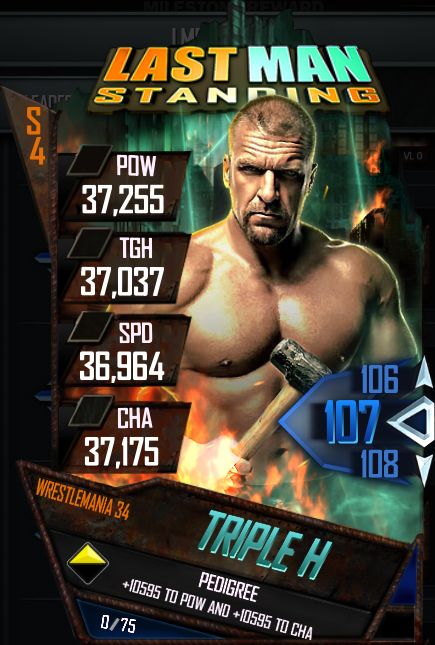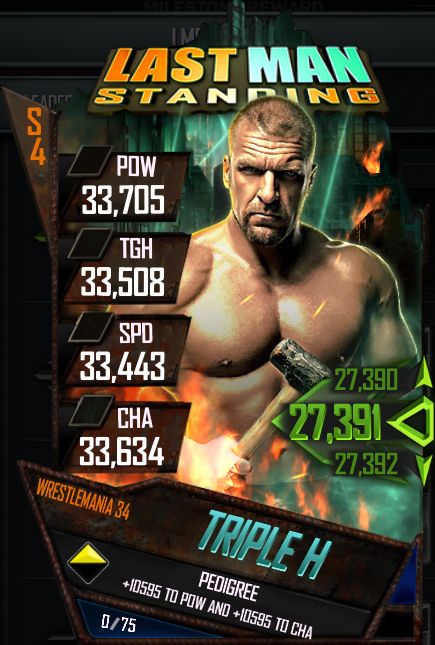 The first Last Man Standing event starts on Thursday, April 19 and ends on Sunday, April 22.
Last Man Standing is all about fierce competition. It's about rising to the top. Smashing your opponents. Climbing the leaderboard. Showing you're the best. You think you have what it takes? Prove it.