One of our main areas of focus for Season 4 was to tighten and refine the core gameplay loop for our player versus player (PvP) game modes. Currently, players can choose from Ranked Mode and Royal Rumble when battling other players but with no real connection between the two. We said enough is enough and redefined how players can smash the competition in Season 4 through new PvP Leagues.
Unified PvP Leagues:
With the launch of Season 4, weekly Leagues will appear for one of the three game modes – 'War' (formerly Ranked Mode), 'Royal Rumble' and 'Elimination Chamber.' During this week-long cycle, only one of the three game modes will be active, and players will compete for spots on their PvP league leaderboard. Leagues consist of 30 players who are battling their way through four different tiers – Bronze, Silver, Gold and Platinum. At the end of each league, the top five players will move up a tier, while the bottom five will move down a tier. The new week will always start and end on a Monday. Oh, and don't worry – Global Leaderboards and Rewards are still here too.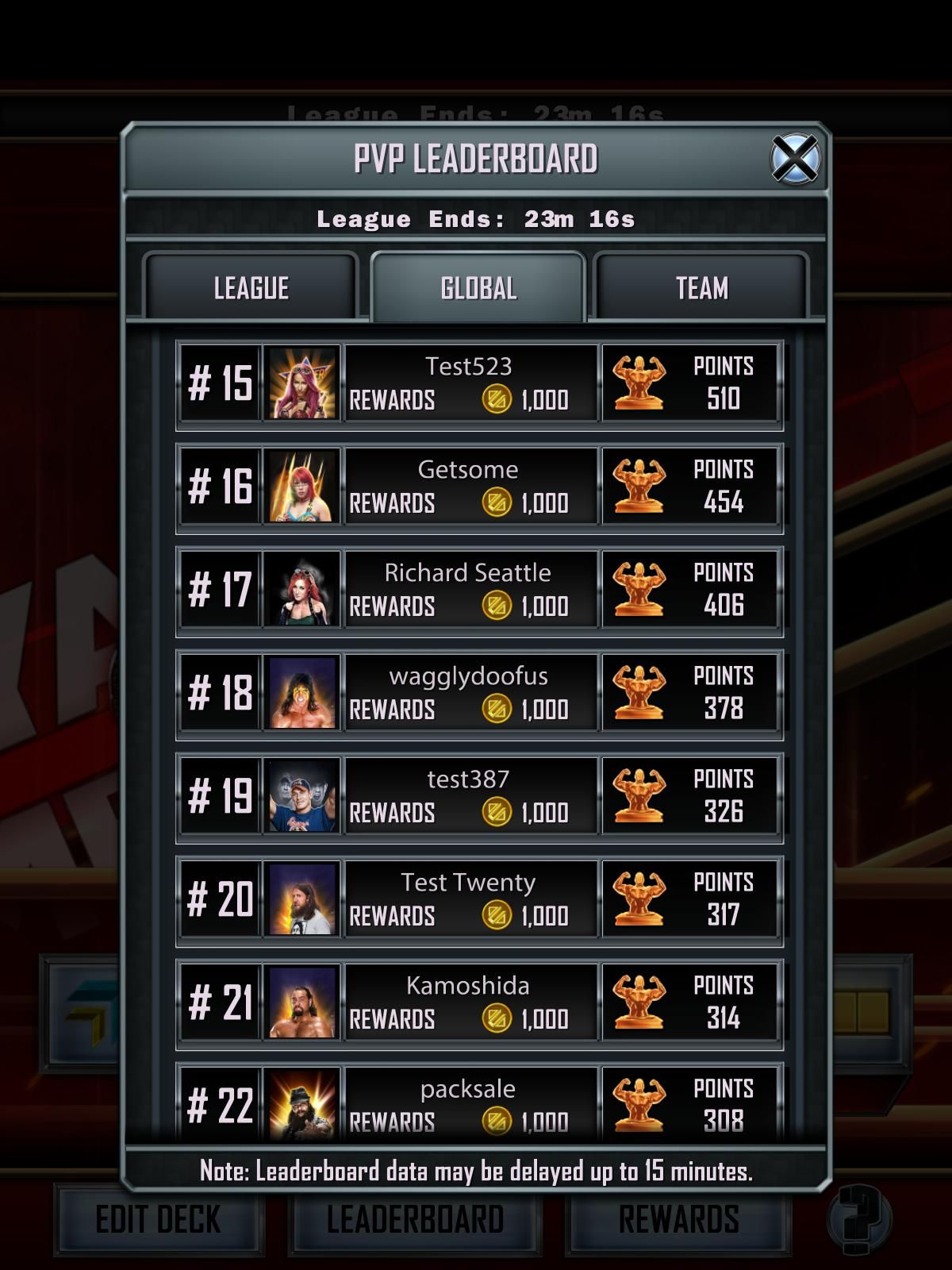 Players will earn Competitive Points (CP) for every match won and have a chance to receive a larger amount at the end of the week based on their performance and placement. This CP can be used in the new CP Store to purchase cards, packs and card backs. Additionally, players can get a head start on the competition through the new Momentum system. Momentum is earned as you play to unlock powerful boosts for the next League, which are called Momentum Slots. There are up to five Momentum Slots that can be unlocked for next week's League. WWE Superstars who are placed in these Momentum slots gain a stat boost before each match. During gameplay, a small "Momentum" icon will be visible on cards, so players are aware of which Superstars are receiving this boost. Make sure you're playing each week so you can earn Momentum for the following week!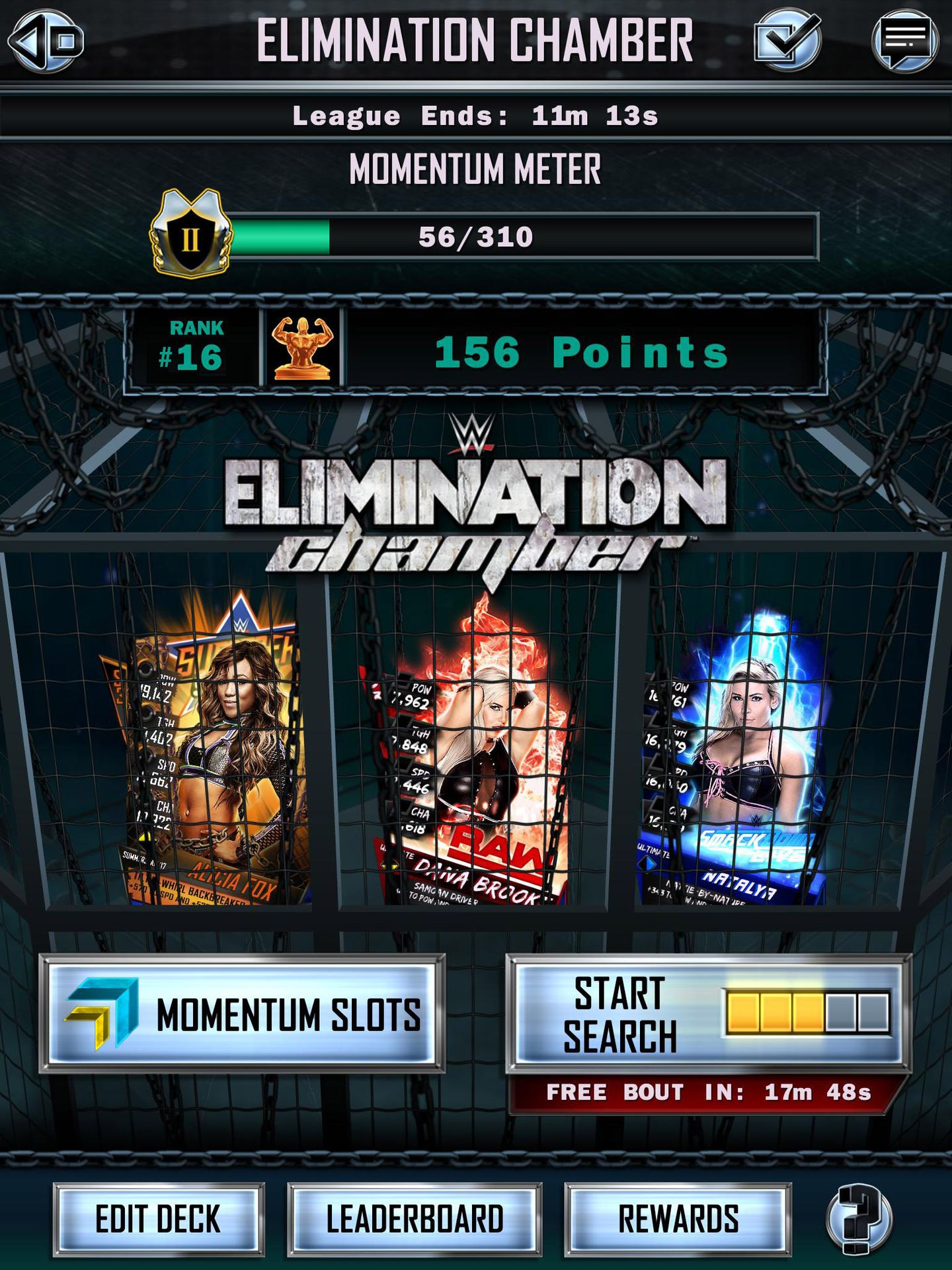 At the end of each week, CP is rewarded to players based on their final league standings. A player's Momentum Bar progress will determine both the Momentum Slots for the upcoming week, as well as their League Pack reward. See below for a chart with all the specifics:
With this new unified PvP system, there is now a more clear direction and objective for players each time they log in. Oh, and players will be handsomely rewarded as well.
Elimination Chamber:
Included in the unified PvP system is a brand new game mode called Elimination Chamber. This mode only uses Female WWE Superstars, so make sure you're leveling them up! Each deck consists of 10 Female Superstar cards, with two additional Support Cards to fill out your deck.
When the match begins, six random cards are chosen from your 10-card deck. During play:
– Each player draws two cards to form their hand
– One card will be face up, with the other face down. Each player will choose to use either the face up or face down card to play against the opponent
– Upon the start of the match, the card chosen enters the ring, the face down card is revealed and the card that was not played is placed into the discard pile
– At the end of the match, the winning Superstar card has her stats reduced based on the opponent's card it just defeated and is placed into the discard pile. The losing card is then removed from play
– If it's a Draw, both cards are eliminated
– A new hand is drawn each round, and if a player is out of playable cards, the discard pile is shuffled back into the deck. Play continues until one player's deck is eliminated.
The key to winning in this mode is to have an intimate knowledge of your Female Superstar cards in your deck and which types of matches were previously held.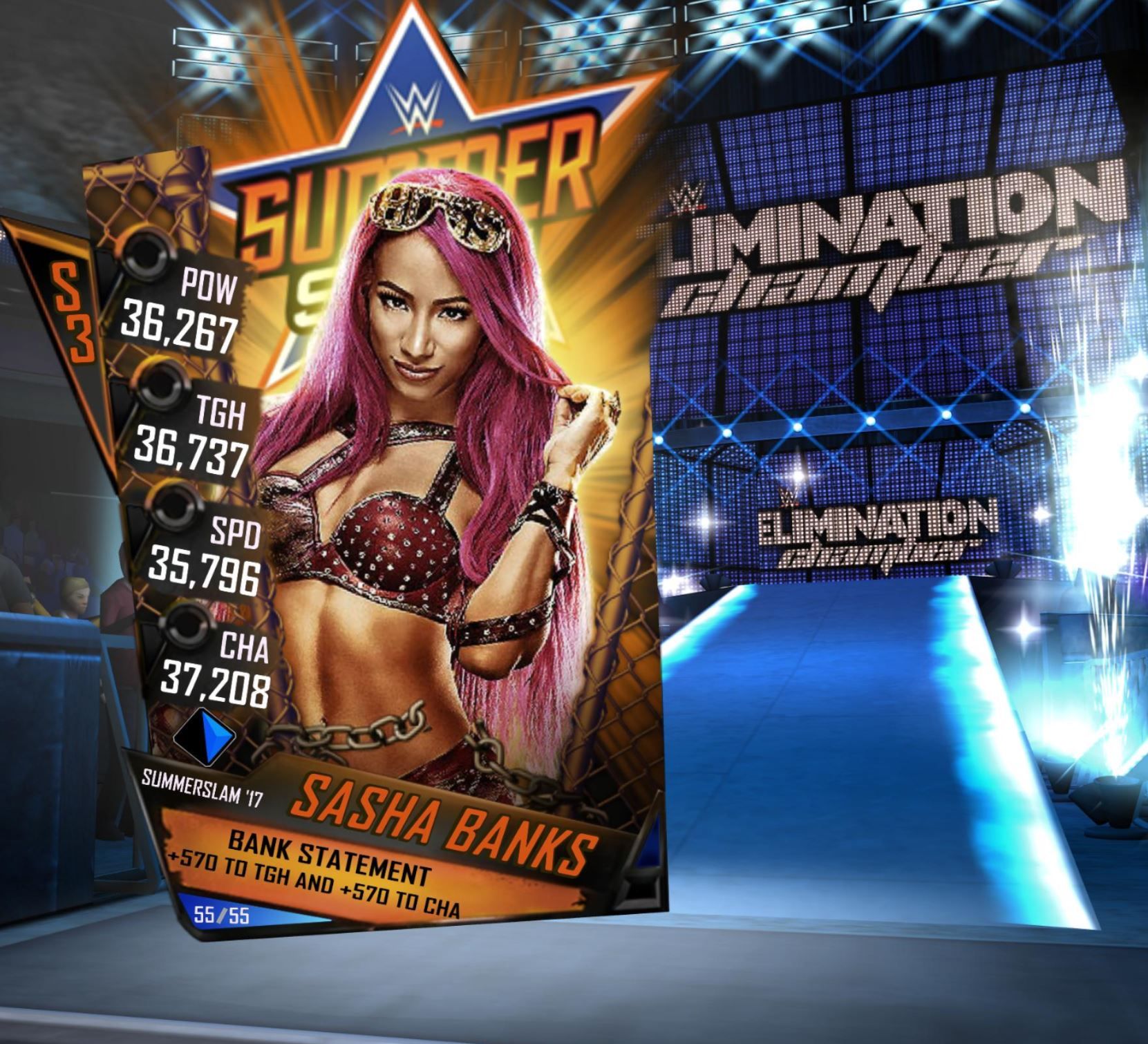 We are excited to share the details of these systems with you, and we can't wait until we see you in the ring!