Bet you weren't expecting a new tier this soon! Well, we love surprises, so we are proud to introduce a brand new tier – Goliath!
When designing a new tier for WWE SuperCard, we want to make sure we invoke a certain feel, especially when the tier isn't related to a specific WWE event like WrestleMania. For the launch of Season 4, we focused on intensity with names like Beast, Monster and Titan. We wanted to continue that theme with our latest addition, and from there, Goliath was born.
When you think of WWE Superstars whose personalities and actions represent the term Goliath, a few standouts come to mind: Shinsuke Nakamura for his toughness, Randy Orton's RKOs, Alexa Bliss' obsession with winning and Sasha Banks for her dedication.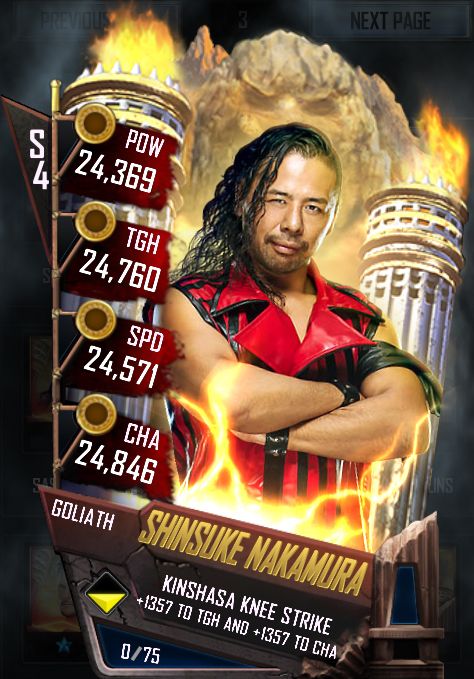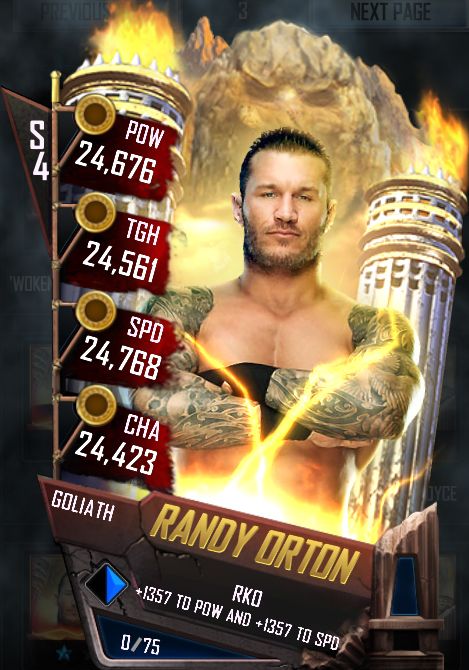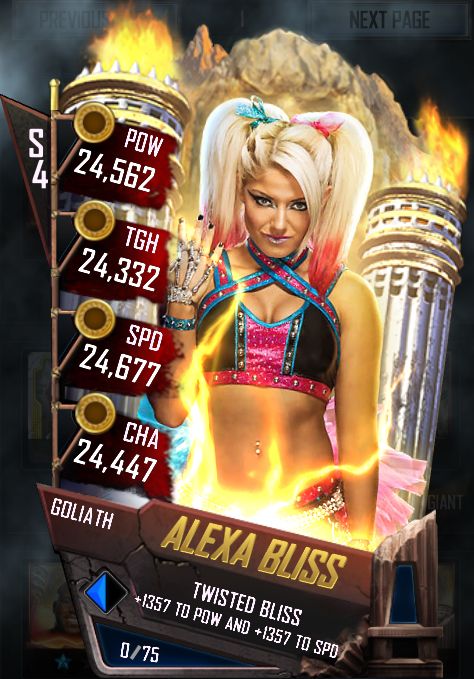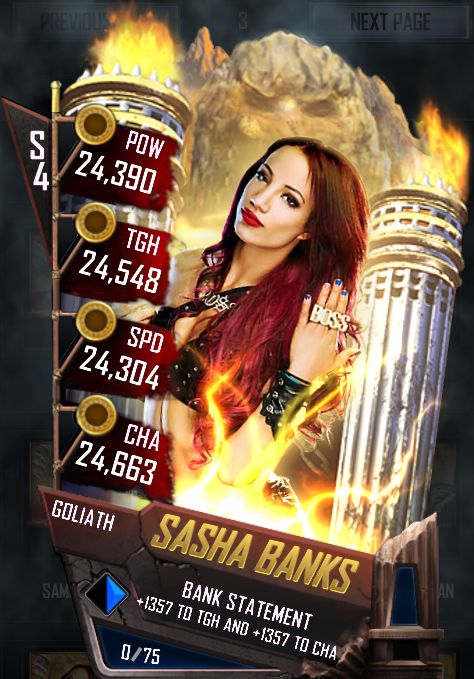 Don't assume we didn't think of adding someone special to this tier either, because we did. WWE SuperCard is thrilled to introduce the debut card for Bobby Lashley!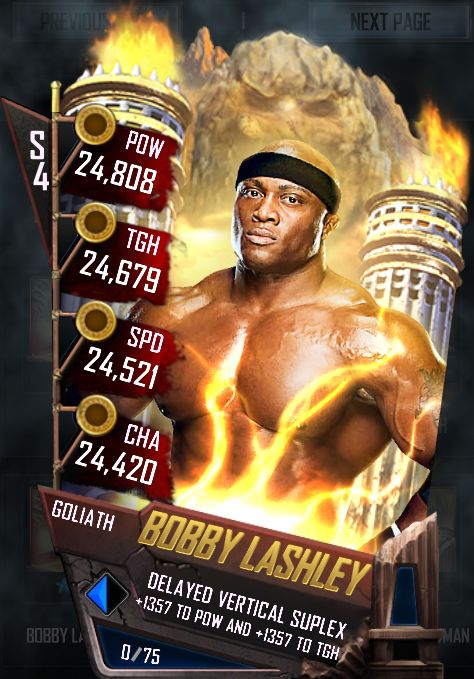 The Goliath tier drops later today! With over 70 new cards joining the fray, there's never been a better time to dominate your opponents in WWE SuperCard!