Our Halloween festivities will give you chills. But, like, the good kind. 
SuperCard begins celebrating Halloween early starting on Oct 11 at 12PM Pacific with the kickoff with the release of spooky cards and the return of Super Pass. One could say we *ahem* resurrected this popular multi-week feature.
By the way, the cards? They make us feel like something -- or many things -- are watching us. That means mission accomplished in our book.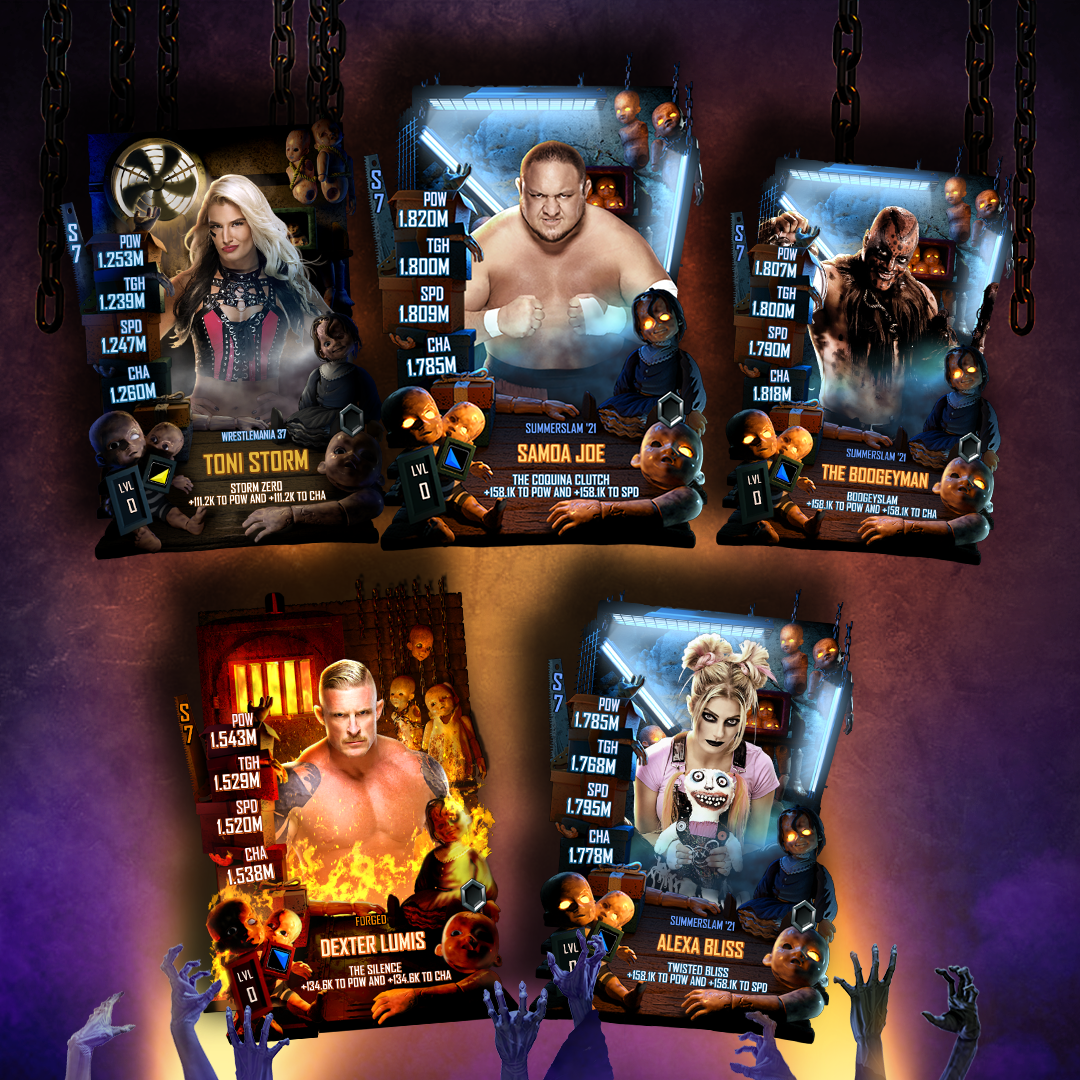 SUPER PASS
Super Pass returns for a five week run of frights and delights with chances at our new Halloween cards and  an opportunity to unlock a Papa Shango card at the end of the paid track. You can also unlock Credits, SuperCoins and Exclusive Draft Picks. There are three weeks of quests, but you get five weeks to unlock stuff.
You can read more about how Super Pass works in general here. IF YOU DARE.