Step into the squared circle with new WrestleMania 35 cards. WrestleMania 35 tier is now available in the latest app update to WWE SuperCard.
WM35 tier is a collection of 75+ cards that capture the drama and the pageantry of the larger-than-life event they're named after. The new tier includes the WWE SuperCard debuts of the fearsome Walter, Io Shirai, and Rhea Ripley and features WrestleMania 35 participants like Becky Lynch, Triple H, Charlotte Flair, Seth Rollins, Samoa Joe, Andrade, and many more. WM35 tier cards are now available on the game's Draft Board and in select card packs. They will also be made available in events and as rewards.
WM35 tier also includes a unique selection of extra-powerful cards created by WWE artist-in-residence Rob Schamberger. Available in the Fan Axxess pack starting on April 4, these six special cards celebrate incredible entrance gear worn by WWE Superstars in previous WrestleMania appearances. If you ever wanted a Triple H in his skull king gear, you'll want to check it out.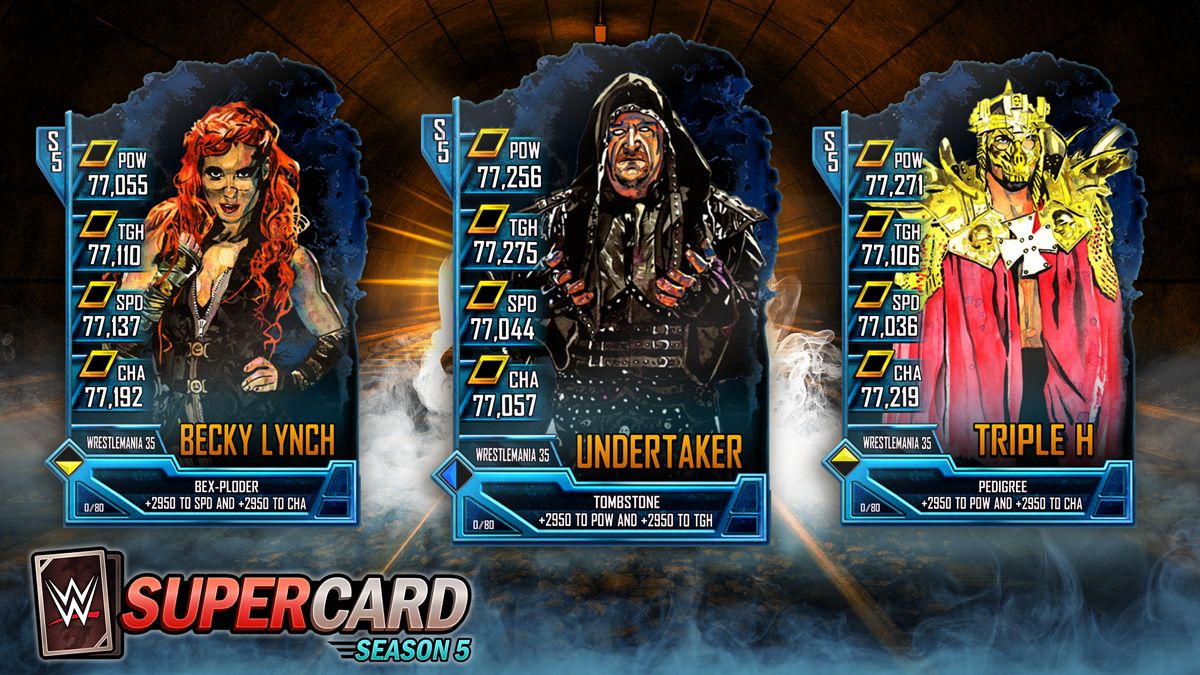 Rob Schamberger shared this special note to our community ...
"After partnering with 2K in the past on WWE SuperCard, I was really excited to do more for them in the game. With this set themed around WrestleMania, I thought it'd be fun to depict some of my favorite WWE Superstar entrances from years past as those have always inspired me as an artist."
WrestleMania tier isn't the only new arrival in this update. Here's what else is new:
Ability to toggle on 60 FPS mode on compatible devices to experience smoother in-ring action
Support cards no longer count towards tier resets
New Signature Move animations
Keep your eyes on WWE SuperCard's social channels for more details about the update including sneak peeks at new cards, tiers, and fun opportunities. We'll see you in the ring!