MyRISE
WWE 2K23 offers a variety of game modes to enjoy, but MyRISE is a unique narrative-based journey on which you can live out your Superstar aspirations. Before he became a world-renowned success, John Cena was a wide-eyed prospect eager to leave an imprint on both the mat and WWE history. In MyRISE, you can follow in Cena's footsteps as a beloved idol or turn heel and follow a different path. No matter what you decide, WWE 2K23 offers two unique stories for you to choose from.
THE LEGACY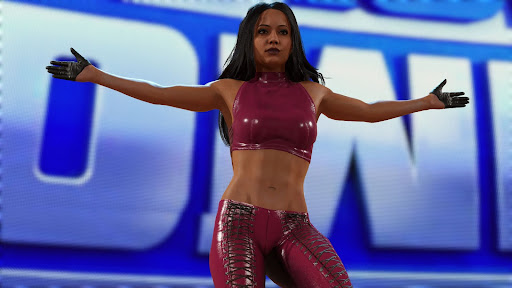 For years, your relative was a beloved Superstar in the WWE who achieved Legend status as a WWE Hall of Famer; now it's your turn. In The Legacy, you play as a second-generation Superstar trying to manage the expectations of the family name and the ultra-competitive nature of the sport. You'll be pitted against WWE Legends past and present as you try to secure your spot at the top of sports entertainment. Pressure can mold you or break you, and you'll have plenty of it placed on your shoulders in your WWE debut. Are you ready to carry the torch?
THE LOCK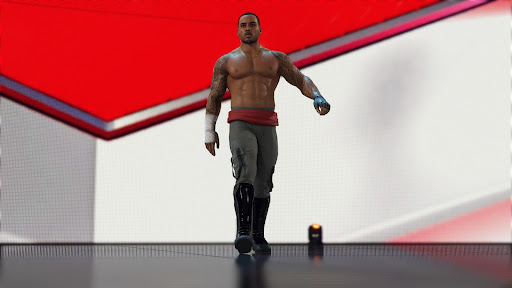 Before you even set foot in the ring, the WWE Universe has labeled you as the next big thing—a talent worthy of one day being crowned World Champion. While many believe you're a sure-fire lock for WWE supremacy, others are determined to prevent that from happening. In this version of MyRISE, you'll take control of an elite athlete primed for once-in-a-lifetime success as the WWE's main attraction, but whether you meet these lofty expectations is entirely up to you. The goal is clear, but how you achieve it remains to be seen. Align with Factions, be strategic with your decisions, and remember to never give up.
Those two separate paths await you in WWE 2K23, with new, original match types unique to the story and over 300 matches across both campaigns combined, plus more than 30 unlockable rewards. Explore these two unforgettable WWE experiences and make impactful choices that will shape your legacy.