WWE 2K23: UNIVERSE MODE
Take complete control of the vast WWE landscape in WWE 2K23's Universe mode, where you can create unique narratives and pit your favorite Superstars against each other to form some bitter rivalries. Universe mode puts every Superstar, show, and title match in your hands, granting you the power to make career-altering decisions and orchestrate the biggest spectacles in sports entertainment. Whether you choose to walk in the shoes of a specific Superstar or watch things play out as a spectator, there's no limit to what you can do in this all-encompassing mode.
SUPERSTAR MODE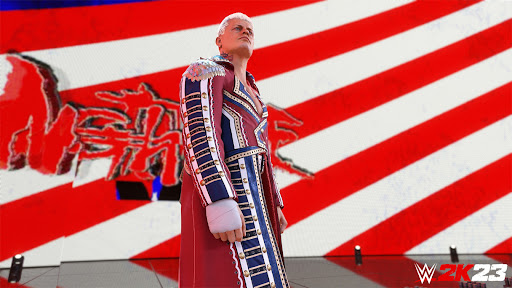 First introduced in WWE 2K22, Superstar mode allows you to live out a career as a Superstar, competing in RAW, SmackDown, or NXT. Customize your favorite Superstars' style, contend for WWE championships, pick rivalries, and use momentum to track your progress. Momentum is a new rivalry-based resource gained by winning matches and can be cashed out by rivals to set an Outcome at Premium Live Event matches. Outcomes have three intensity levels and a variety of types, ranging from climbing championship rankings to inflicting a long-term injury. Use your chosen WWE Superstar and clash with rivals on your journey to the top!
CLASSIC MODE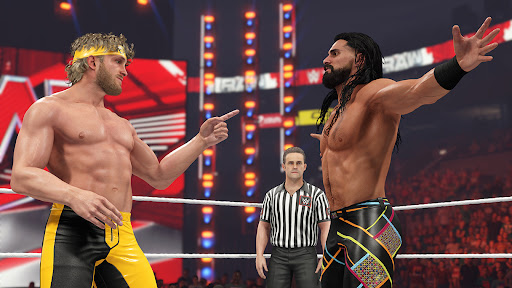 Take advantage of the WWE without restrictions by managing every aspect of your beloved Superstars and shows. There are various elements you can manipulate, but the added rivalry features offer endless storylines. Using all-new action categories—Sportsmanship, Showdown, Disrespect, Cheap Shot, and Attack—you can review a multitude of cutscene actions to elevate the intensity of rivalries. The decisions you make will influence a Superstar's traits and create different types of rivalries, from tag-team feuds to championship bouts and more.
Whether you live out your dream career in Superstar mode or spark new storylines in Classic mode, you're guaranteed to have a unique and immersive experience. Shape the future of the WWE and its most prolific Superstars by taking complete control of the calendar and production.