WWE 2K23: JOHN CENA BIO
The Champ is here, and John Cena's time is now. It's been eight years since "The Champ" first graced the cover of WWE 2K, but he's back and ready to challenge the WWE gauntlet once again as the WWE 2K23 cover star.
Before he became one of the most recognizable faces in sports entertainment, Cena made his WWE debut on SmackDown in 2002, facing off against Gold Medalist Kurt Angle. Cena's ruthless aggression was on full display and set the tone not only for that match, but the rest of his career. Twenty years later, the Leader of Cenation has gone toe-to-toe with WWE Legends, including The Rock, Triple H, Shawn Michaels, and The Undertaker. He's delivered some of the best title matches of all time, claimed a record-tying 16 World Championships, and ventured into Hollywood as a blockbuster actor.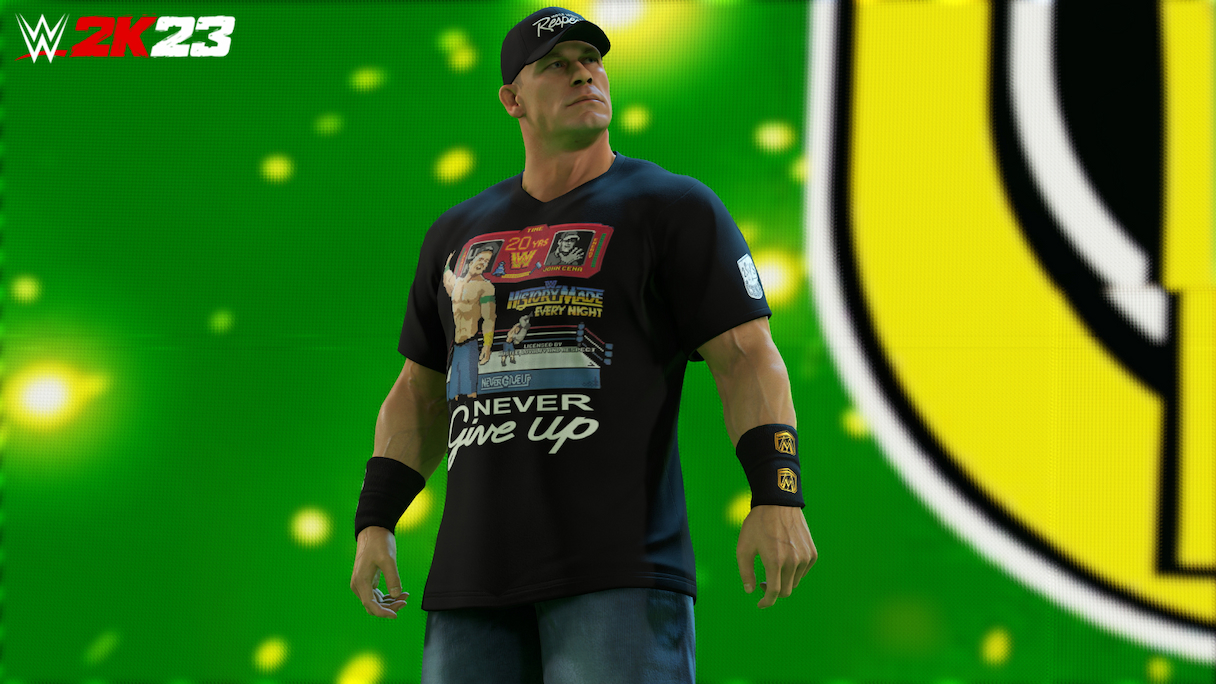 Cena made his cinematic debut in 2006, earning a role in The Marine, but later showed off his comedic range in 2015's rom-com hit, Trainwreck. Since then, the multi-talented Superstar has built a robust filmography, consisting of critically acclaimed movies Bumblebee, Blockers, and The Suicide Squad, where he starred as Peacemaker, ultimately leading to a hit spin-off show on HBO Max. A release date for Season 2 of Peacemaker hasn't been announced yet, but Cena's charismatic performance as the chrome-domed hero has fans eagerly waiting to circle their calendar. Fans can also catch the latest installment of the Fast & Furious franchise, Fast X, in theaters on May 19, 2023. Be sure to check out Cena's latest projects and keep your eyes peeled for new developments on the horizon!
When he's not breaking records in the ring and at the box office, Cena's gone above and beyond to help numerous charities like the Make-A-Wish Foundation, inspiring children around the world to never give up.
The WWE is loaded with Superstars, but few can match Cena's storied career and lengthy list of accomplishments, which makes him an obvious choice for the cover of WWE 2K23.