PLAY MyFACTION HOWEVER AND WHENEVER YOU WANT
NEW IN MyFACTION
Check out the new packs available today and get started in MyFACTION!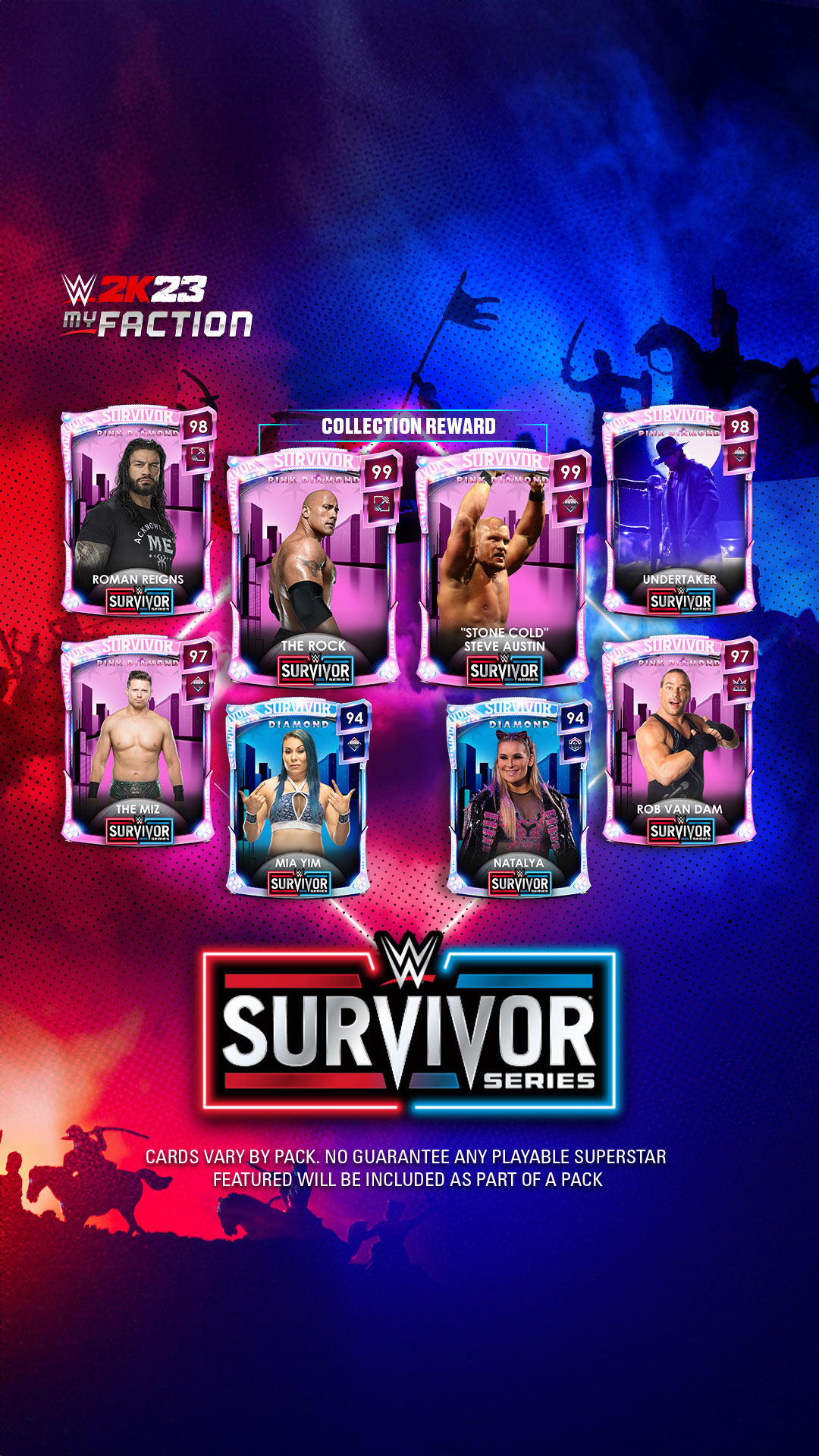 SURVIVOR SERIES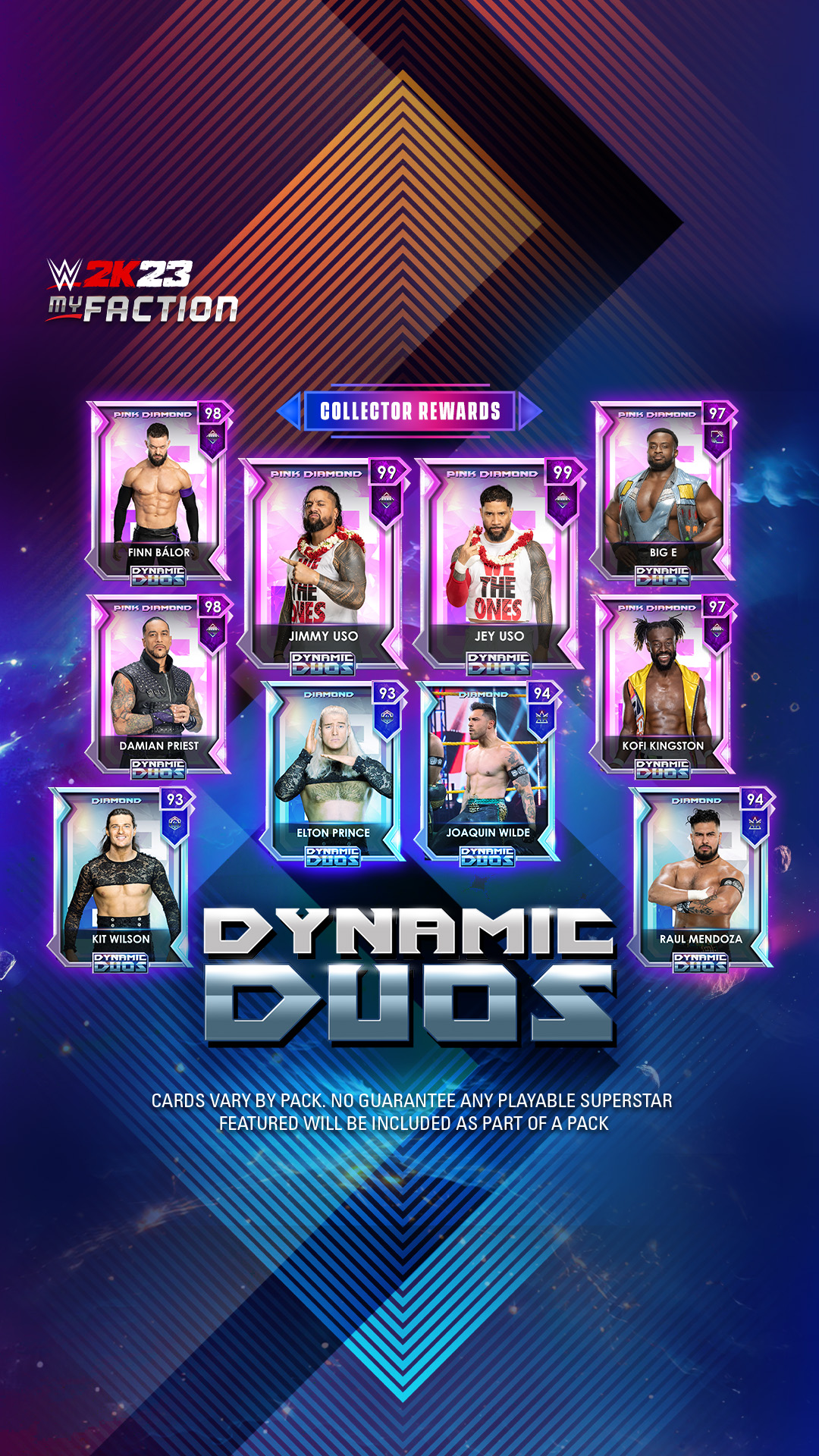 DYNAMIC DUOS
BUILD YOUR FACTION
There's nothing like opening your first pack of cards, and in MyFACTION you get to choose a starter pack to get your collection going. Every Faction needs five Superstars for both male and female divisions, and equipping a Sideplate will give you boosts for different rating categories. Just like the real WWE, Managers can play a crucial role in bolstering your lineup with the ability to grant a special boost for your entire Faction. Find your perfect pairing of Superstars and impose your will on rival Factions!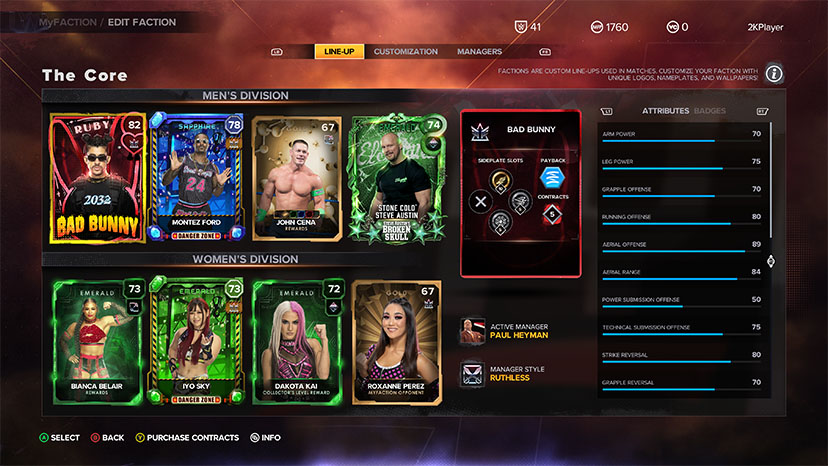 EXPAND YOUR COLLECTION
If you want to expand your collection and acquire new cards with higher Gem Tier ratings, you can do this in a number of different ways. You can grow your card collection by unlocking rewards via Gameplay, utilizing the token market or by obtaining packs via the pack market.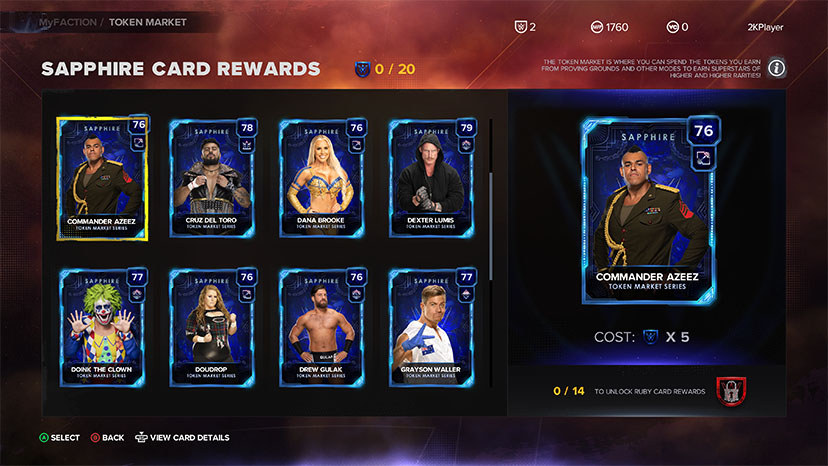 GAME MODES
MyFACTION has tons of way to play! Whether you want to put your skills to the test and complete challenges on your quest to build your dream faction or if you want to compete against other MyFACTION owners around the world in Online Quick Play, you can play MyFACTION your way in WWE 2K23!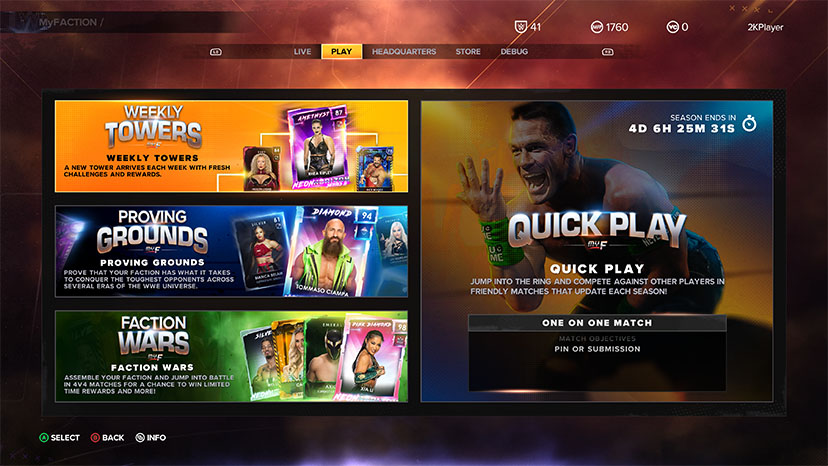 PAYBACKS, SIDE PLATES, AND MANAGER CARDS
Paybacks, Side Plates, and Manager Cards are a useful way of upgrading your Faction and can be applied to your MyFACTION Superstars to help improve a card's attributes in a certain in-ring attribute.