ONLINE PLAY NOW
One of the biggest changes and additions to MyFACTION is the all-new online head-to-head Quick Play mode. Through Online Quick Play, you can put your skills to the test with the best cards in your collection and prove your Faction is a force to be reckoned with. Challenge friends and other WWE 2K community members for endless hours of fun! But be prepared, Online Quick Play rolls out new match types frequently, so you'll have to adapt in the ring!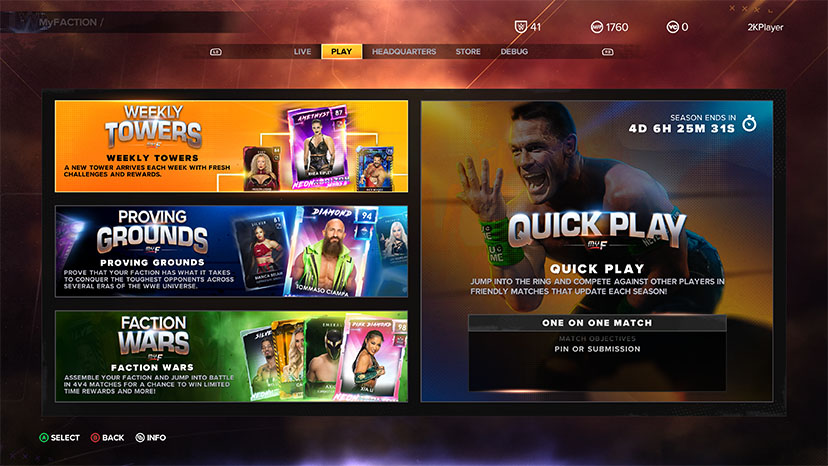 LIVE EVENTS
Live Events is a single-player experience that offers a variety of match types and challenges where you can earn new rewards. You'll have the opportunity to play unique matchups curated by WWE 2K designers to unlock more content and diversify your experience. The WWE gives fans plenty of shows and events to look forward to year round—and we're eager to deliver the same kind of excitement in WWE 2K23.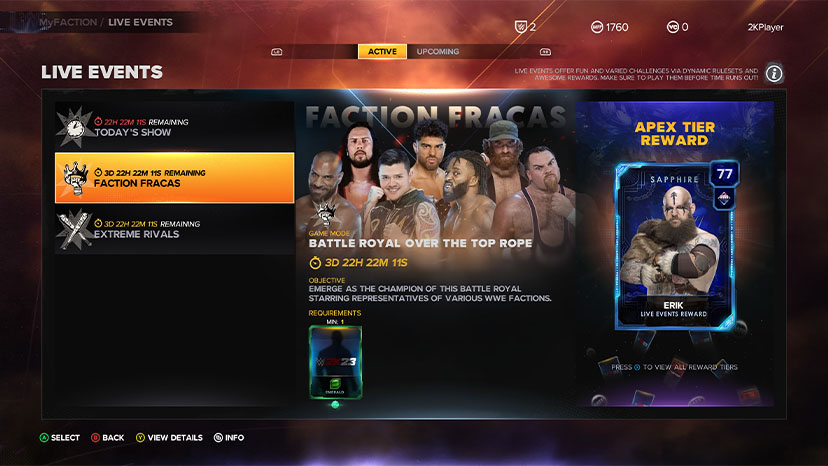 PROVING GROUNDS
Battle your way through intense competition, utilizing both your Men's and Women's Faction members and prove your skill in the revamped, Proven Grounds mode. Level up through the 5 Chapters, complete in-match agendas, and unlock a special reward!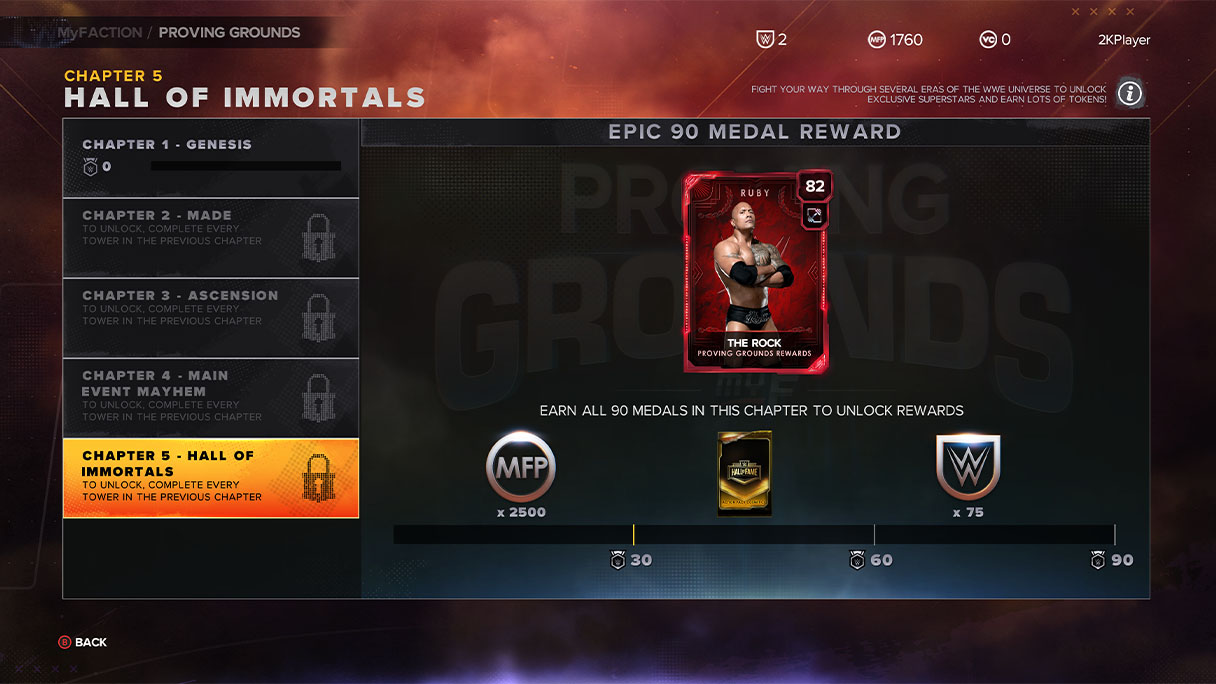 FACTION WARS
Put your collection to the test in Faction Wars, where your four-Superstar lineup will go head-to-head against an AI controlled team in 4v4 battle. Move up the ladder and unlock limited-time rewards for each win!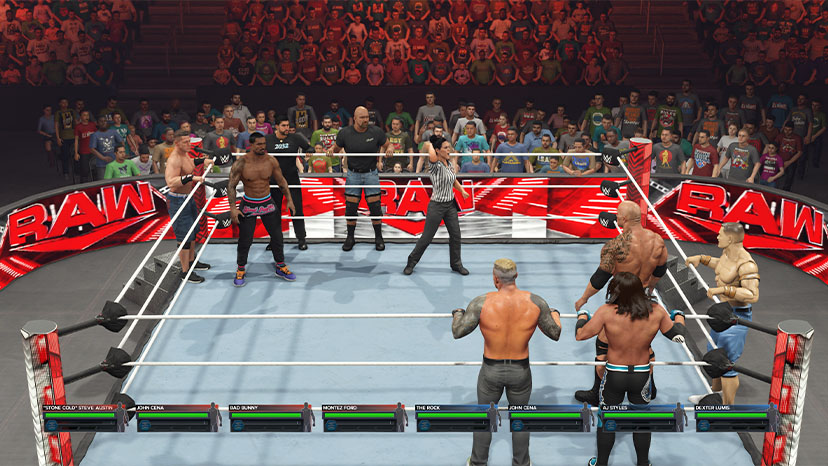 WEEKLY TOWERS
Endure a physical clash in Weekly Towers. A New Tower arrives every week with fresh challenges and rewards. Win the matches and complete the objectives to conquer this week's tower!