ACQUIRING NEW CARDS
WWE 2K23 offers a range of ways to earn new cards throughout the MyFACTION Mode. If you want to expand your collection and acquire new cards with higher Gem Tier ratings, you can do this in a number of different ways.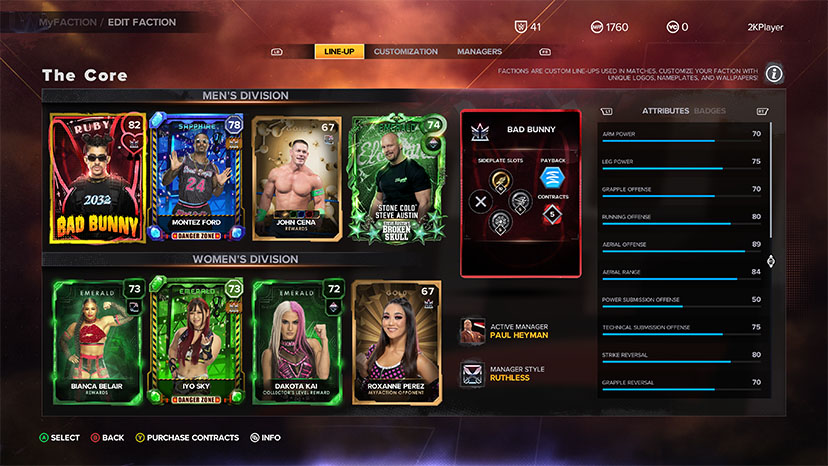 GAMEPLAY
You can earn new cards across all game modes by completing challenges within Weekly Towers, Proving Grounds, Faction Wars & Live Events. Complete Chapter 1 in Proving Grounds with all 90 medal rewards and unlock Sapphire Tyler Bate!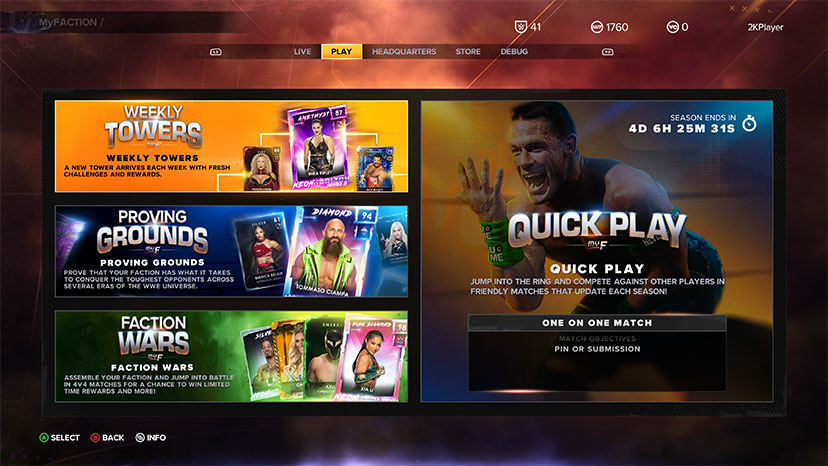 The Token Market
As you play games and complete agendas you will earn MyFACTION Tokens which can be used in the token market to acquire new Superstar cards. Hop into a few games, earn Tokens and redeem the Emerald Boogeyman or Emerald Big Boss Man!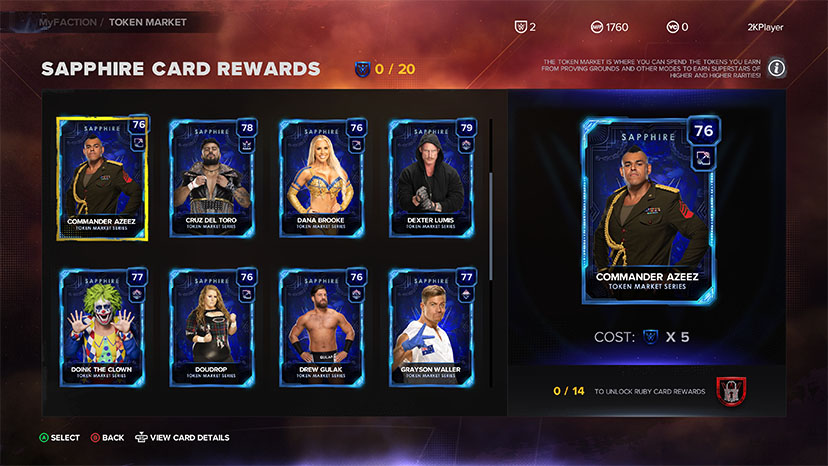 MFP & VC
You can use MFP earned during games or VC to open new packs that are released every two weeks in the Pack Market, so you can upgrade your Faction immediately.