BOOST YOUR FACTION MEMBERS
Paybacks, Side Plates, and Manager Cards are a useful way of upgrading your Faction and can be applied to your MyFACTION Superstars to help improve a card's attributes in a certain in-ring attribute.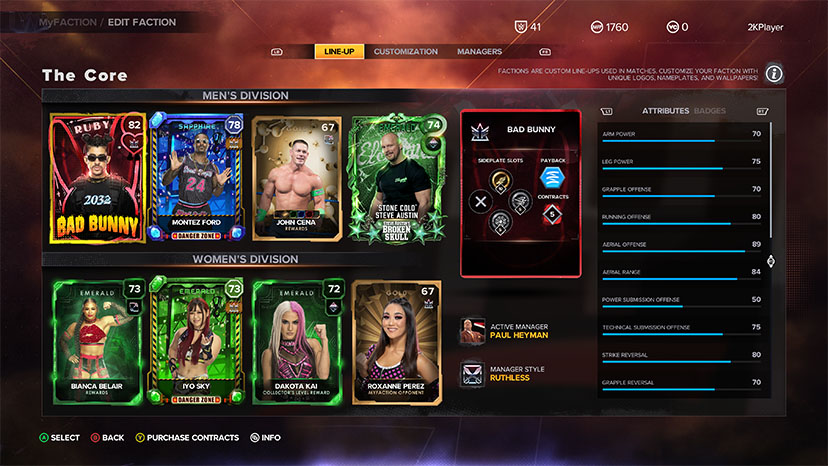 IT'S PAYBACK TIME
Paybacks System are special abilities that help your Superstar change the momentum in a match when things are looking tough! Within the MyFACTION Management Menu, you can edit a Superstar's Payback that they will use in the ring but be careful because some paybacks can get your disqualified!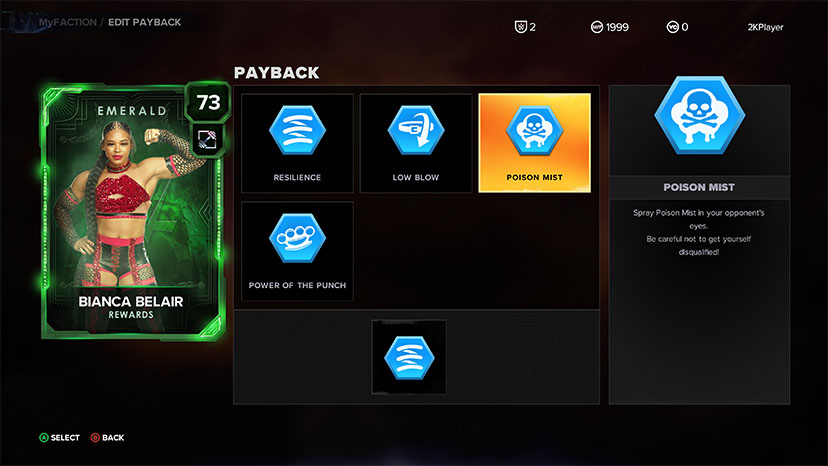 EQUIP SIDEPLATES FOR BATTLE
Equipping Sideplates before your Superstars step into the ring will be important. Sideplates will give your Superstar's an Attribute boost for a given in-ring ability. Sideplates can be given to any Superstar who has an empty Sideplate slot. Want to increase your Superstar's Stamina in a match? Then equip the Gold Marathon Runner Sideplate to increase your Superstar's Stamina by 6 attribute point! It's important to remember that not all cards have the same amount of Side Plate slots—some cards have four, three, two, and sometimes only one slot—so you will need to think about that when building your faction!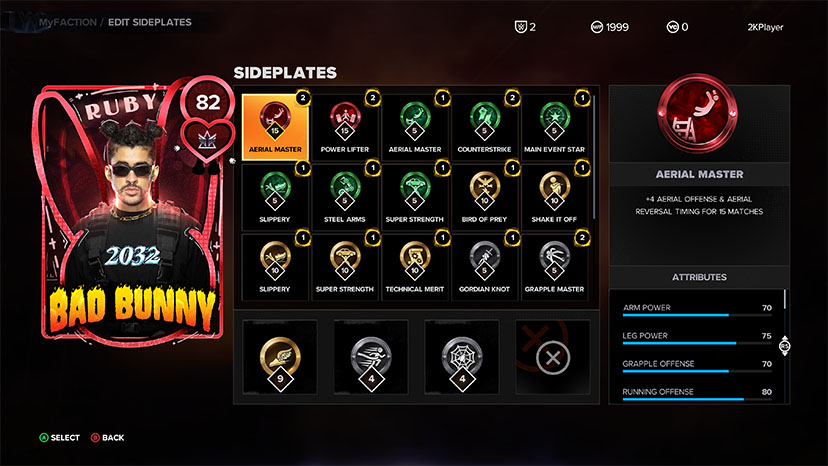 MANAGERS ARE THE WISEMEN
Having a good Manager can take any Faction to the next level and that's also the case in MyFACTION. Manager cards will boost the Attributes of Superstar cards in your Faction! Manager Cards have different Manager Styles that work better with Superstars who have certain in-ring styles. Emerald Paul Heyman has a Ruthless Manager Style and will work well with Powerhouse Superstars like Bron Breakker and Bianca Belair giving their Strength and Finisher attributes a maximum boost!